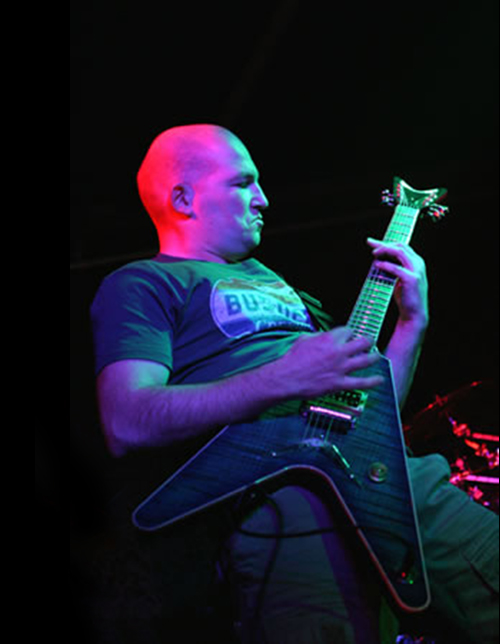 We started in May 2003 and the band recorded a mini CD in February 2004 already called "Here is the Pain!".

It's all about 100% pure Thrashmetal like Pantera, Slayer, Testament (you know) but we make it sound very groovy and pumping. This miniCD is fully self made so no labels or distributors were involved. However, the CD and the band get very raving reviews in Europe from the North 'till the South and we "already" sold over 400 mini-CD's pure by ourselve.
Armageddon Records (a German label) in association with the big Wacken Open Air (W:O:A) organization were searching for a new candidate on their label so they did a Europe-wide call for new upcoming talented bands. We, Engine of Pain, were personally chosen by the W:O:A organization to do a gig there. It was amazing news for us; you can imagine for a band only 1 year of age (however we all are quite experienced musicians in terms of playing in bands).
At a festival with 53,000 visitors you won't play every day. At the same bill with Anthrax, Motorhead, Nevermore, Dio, Arch Enemy, Children of Bodom and so on...
"So the picture you got is from my main axe "Dean Phantom V" and I at one of the stages of W:O:A 2004!! Although it's "just" a Korean made Dean, it beats up my other guitars in playability. It has a greater look anyway. :)
Just want to let you know that my Dean Phantom V and I made it to the stage of the largest metalfestival of the World...Wacken Open Air in Germany!! We played there and it was amazing!"