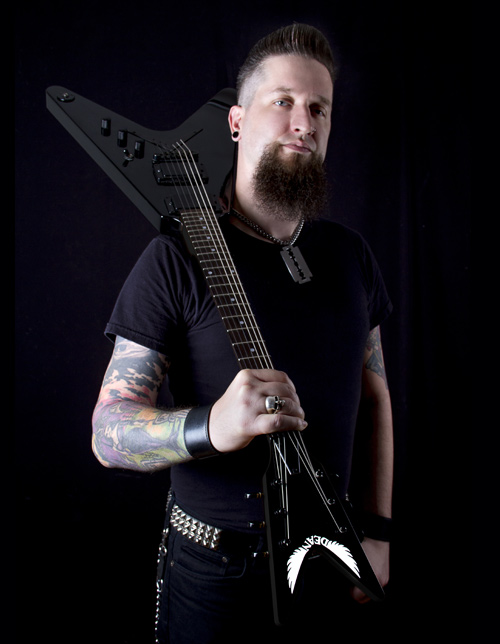 Johnny Töxik is a Canadian songwriter best known as the singer and guitar player for Psychobilly Heavyweights the Gutter Demons.

Raised on dad's Black Sabbath, mom's Alice Cooper and Grandpa's Elvis Presley and Johnny Cash; Töxik later found home in a savage British underground scene started in the early 80's that mix it all together in good doses.

Since their unholy birth in 2001, the Gutter Demons have been tearing up the scene across Canada, USA and Europe with their intense stage shows, raucous rock n' roll music, red-blooded Rockabilly roots, Punk and Heavy Metal potency, and downright dirty musicianship.

This hard-working three-piece band brought their unique approach to their genre. The Demons "psycho-sound" is refreshing and deeper than most of their contemporary peers. The Gutter Demons take great pride in releasing rich & well written albums. After all, the Devil has always had the best tunes!

Quickly becoming Canada's most recognized disciples of high-octane Psychobilly, they have gained a strong worldwide following playing their unique brand of mutant Rock n' roll.

"I am honoured and humbled to be part of the DEAN family. DEAN guitars always stand for exceptional craftsmanship and playability. The brand understands the Rock n' Roll I'm breathing like no other guitar manufacturer. DEAN guitars are the best guitars I have played and mine are the ultimate wrecking-machines. Thank you, Dean!"