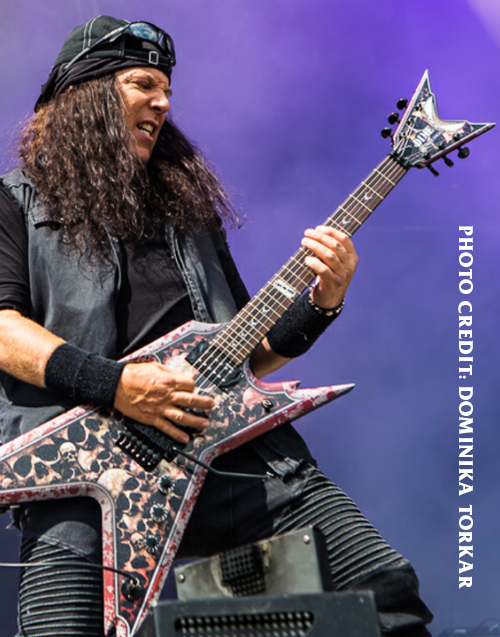 12 Cd's internationally released
27 years as the leader and guitarist for Vicious Rumors.
3 Cd's on Atlantic records ,4 MTV videos
14 world tours
New CD Warball #4 in Rockhard and Heavy Mag in Germany
New tour 2007 USA Europe,Japan,Mexico,With summer festivals With Black sabbath
Geoff and Vicious Rumors headline a European tour this September 07
Geoff has been touring all over USA, Japan & Europe.
Geoff plays a two tone Razorback and sunburst ML both with EMGS and Floyd rose.