Archives

2013

Sep, Oct, Nov, May, Mar, Jun, Jul, Jan, Feb, Dec, Aug, Apr

2012

Sep, Oct, Nov, May, Mar, Jun, Jul, Jan, Feb, Dec, Aug, Apr

2011

Sep, Oct, Nov, May, Mar, Jun, Jul, Jan, Feb, Dec, Aug, Apr

2010

Sep, Oct, Nov, May, Mar, Jun, Jul, Jan, Feb, Dec, Aug, Apr

2009

Sep, Oct, Nov, May, Mar, Jun, Jul, Jan, Feb, Dec, Aug, Apr

2008

Sep, Oct, Nov, May, Mar, Jun, Jul, Jan, Feb, Dec, Aug, Apr

2007

Sep, Oct, Nov, May, Mar, Jun, Jul, Jan, Feb, Dec, Aug, Apr

2006

Sep, Oct, Nov, May, Mar, Jun, Jul, Jan, Feb, Dec, Aug, Apr

2005

Sep, Oct, Nov, May, Mar, Jun, Jul, Jan, Feb, Dec, Aug, Apr

2004

Dec
Oct 2007
Got my third geet today! and i absolutely love it, but pr0n first, talk later
Washy Slime!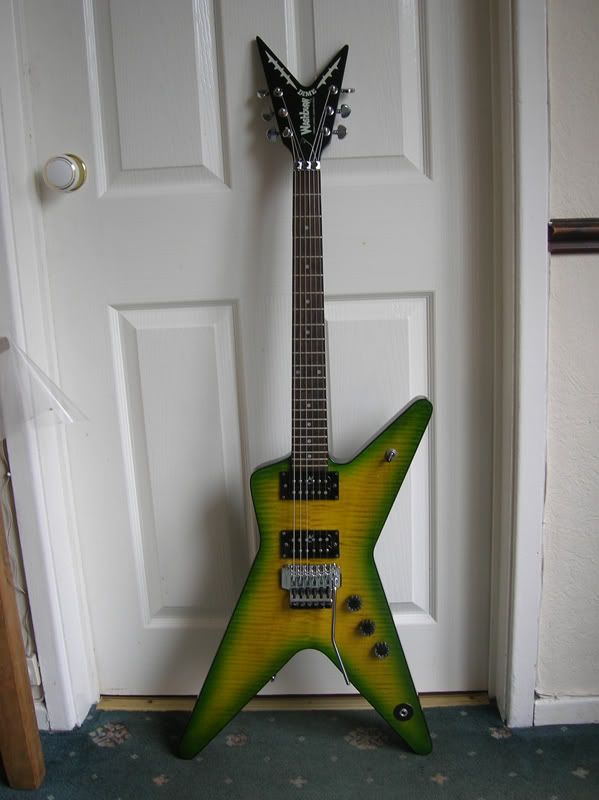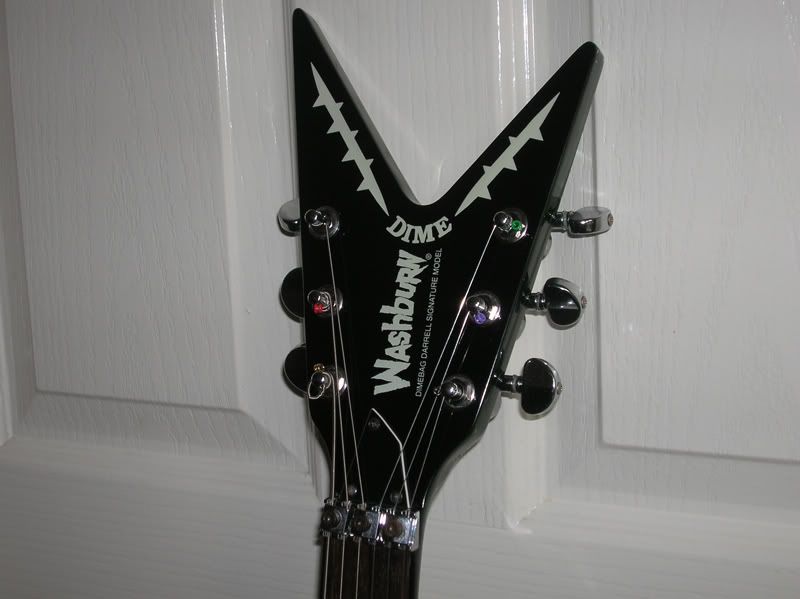 and its getting along with its Dean cousins just fine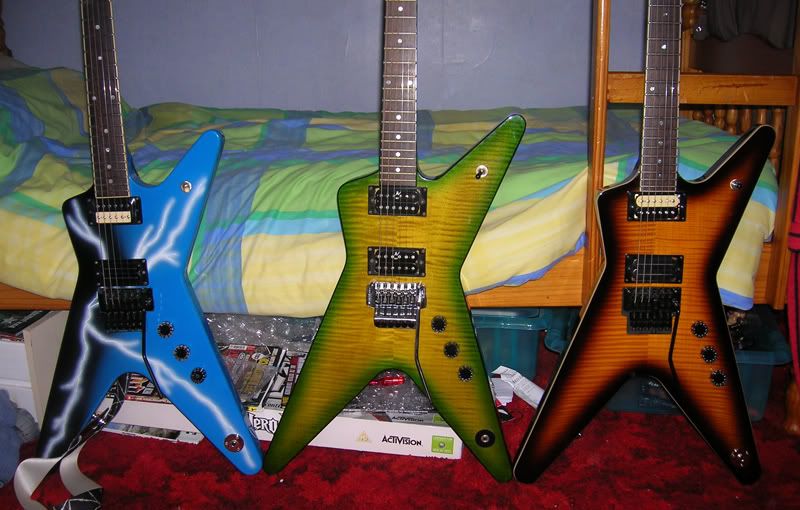 This guitar is so awsome, ive wanted a slime for a long time and this one is perfect. I always got the impression the stock washburn pickups sucked ass, but i actually really like them, and imo they are smoother than the bill lawrence pups. The V neck is a little different to the one on my DFH, not quite as sharp a V, its a very comfortable neck for sure.
I only have one problem with the guitar and it is a small one, the toggle switch is the opposite way round compared to my Deans, on the Deans flick the switch closer to the body and your using the neck pup, away from the body selects the bridge. On the Washy its the opposite way round, its probably easy to change (just rewire it) but like I said its nothing major so im not gonna bother.
I have set the guitar up in C standard as I will be playing all my In Flames style 'death metal' stuff on it, had a quick 20 minute play earlier and it sounds fantastic. i dont think im gonna bother changing the pups (may still put a '59 in the neck, undecided yet) but the bridge pup sounds really great, so imo if its not broke dont fcuk with it! Many thanks goes to rridner for this awesome geet! I love it!
view all blog entries...
---
Please visit us at DeanGuitars.com.