Archives

2013

Sep, Oct, Nov, May, Mar, Jun, Jul, Jan, Feb, Dec, Aug, Apr

2012

Sep, Oct, Nov, May, Mar, Jun, Jul, Jan, Feb, Dec, Aug, Apr

2011

Sep, Oct, Nov, May, Mar, Jun, Jul, Jan, Feb, Dec, Aug, Apr

2010

Sep, Oct, Nov, May, Mar, Jun, Jul, Jan, Feb, Dec, Aug, Apr

2009

Sep, Oct, Nov, May, Mar, Jun, Jul, Jan, Feb, Dec, Aug, Apr

2008

Sep, Oct, Nov, May, Mar, Jun, Jul, Jan, Feb, Dec, Aug, Apr

2007

Sep, Oct, Nov, May, Mar, Jun, Jul, Jan, Feb, Dec, Aug, Apr

2006

Sep, Oct, Nov, May, Mar, Jun, Jul, Jan, Feb, Dec, Aug, Apr

2005

Sep, Oct, Nov, May, Mar, Jun, Jul, Jan, Feb, Dec, Aug, Apr

2004

Dec
Dec 2007
Just got the proto in a couple days ago and today's been the first sunny day, so here goes. It's one of the new FM333s with the improved neckjoint and '3' body shape. The weird body shoulder on the previous runs are gone and the cutaway is awesome...it's like a Dime3 but made overseas. Nice weight @ 10lbs, Schaller Floyd, Dimebucker/59, set maple neck/fretboard with a soft V shape, jumbo frets, Buzz Feiten, etc, just like all the others. The only things I've changed so far are to relocate the upper strap button to correct a bit o' neck heaviness and to remove the foamy crap from under the bridge. It was actually fighting the bridge trying to come back to 'zero', causing tuning problems. Other than that, it's a steal! These runs are getting better all the time, but watch for prices to increase as the US dollar continues to die slowly...
This is just a different-optioned version of MDZA's busted Slime. Nice, nice, nice guitar.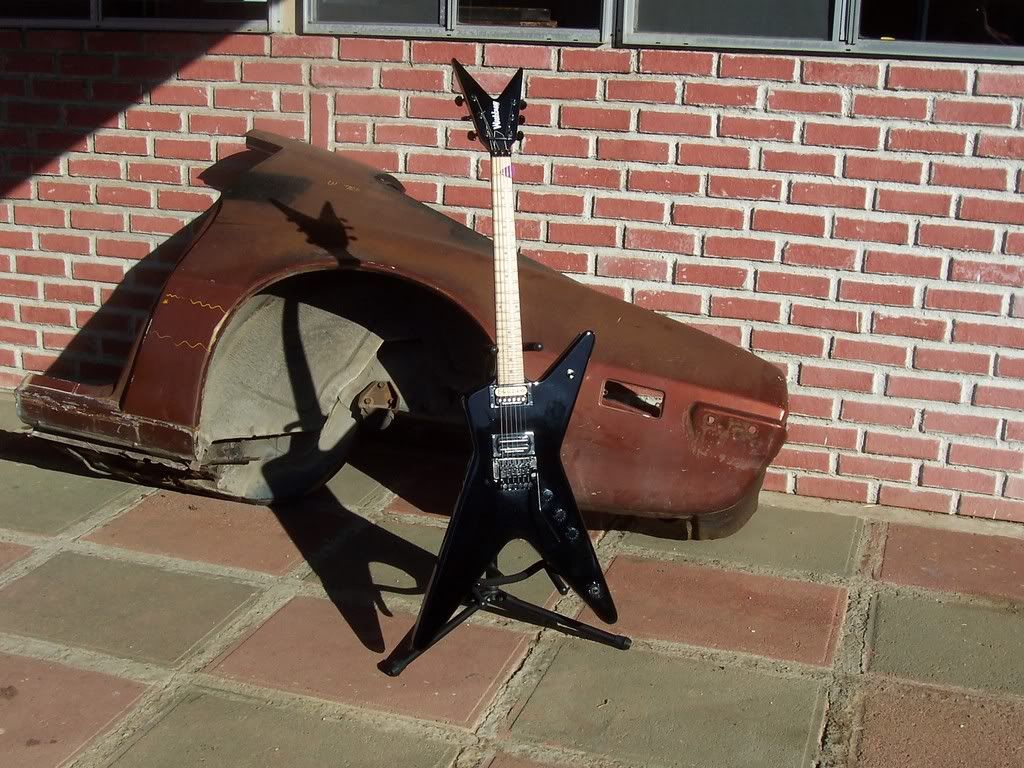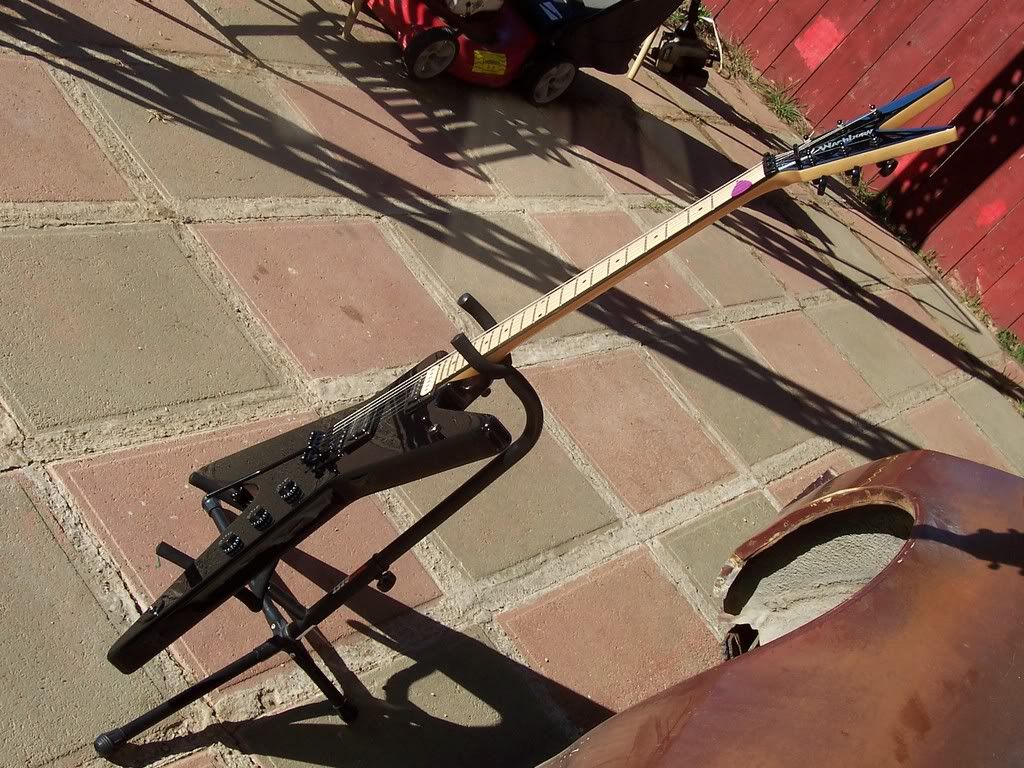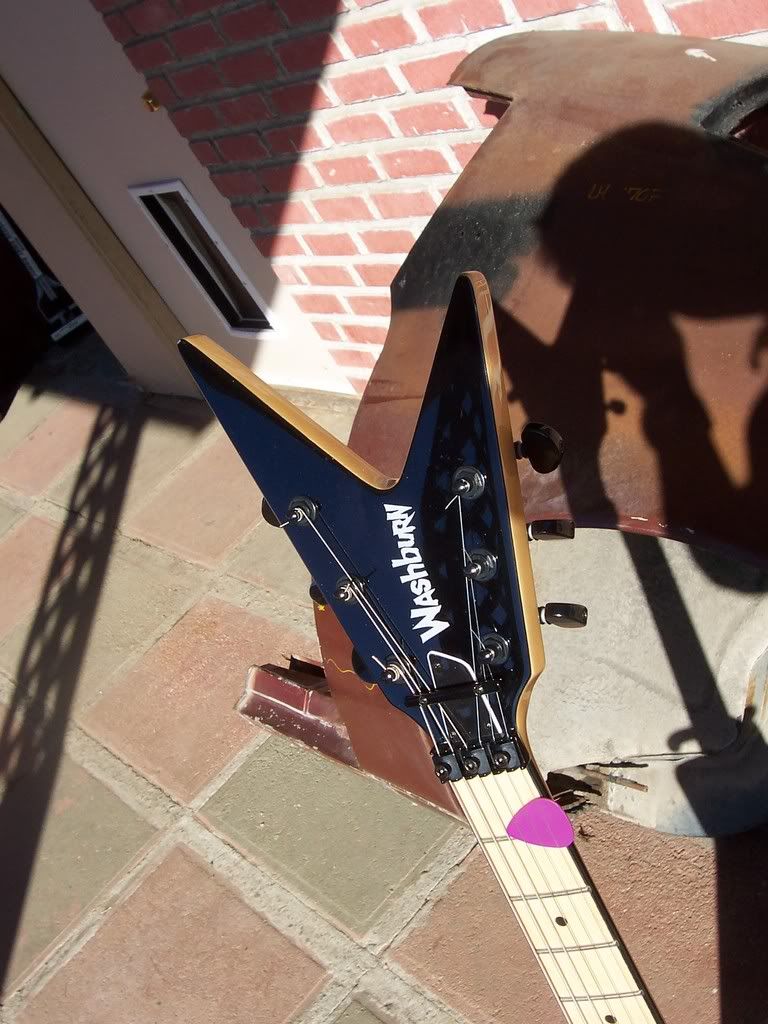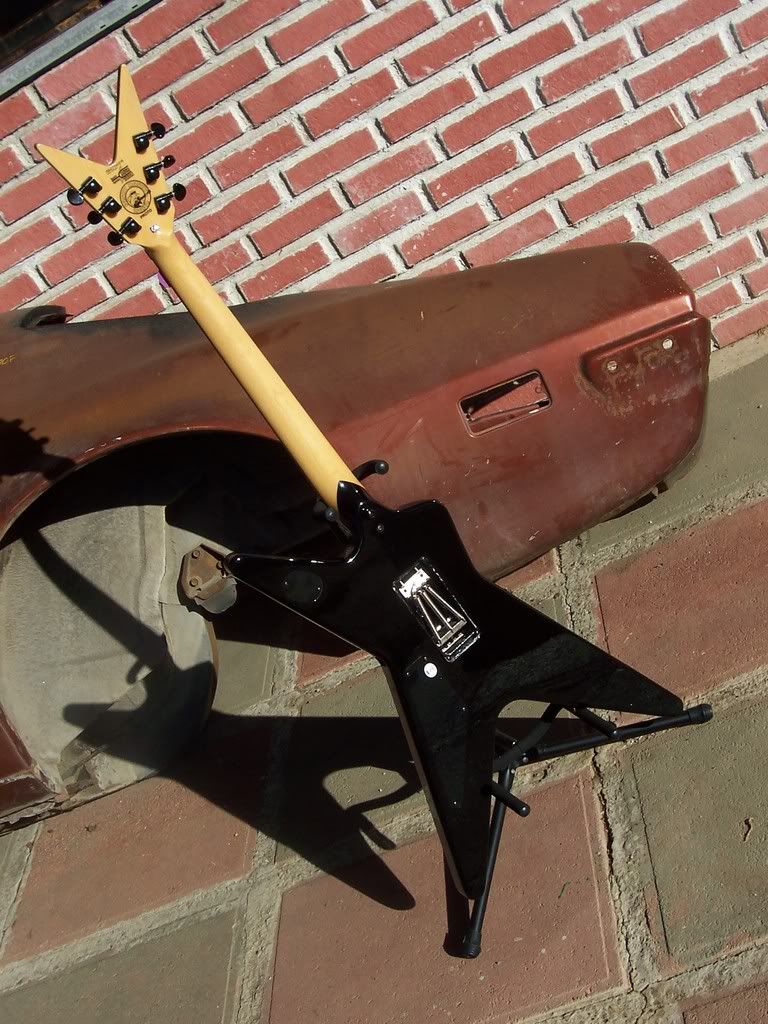 Still got the diamond volute on these:
Relocated button: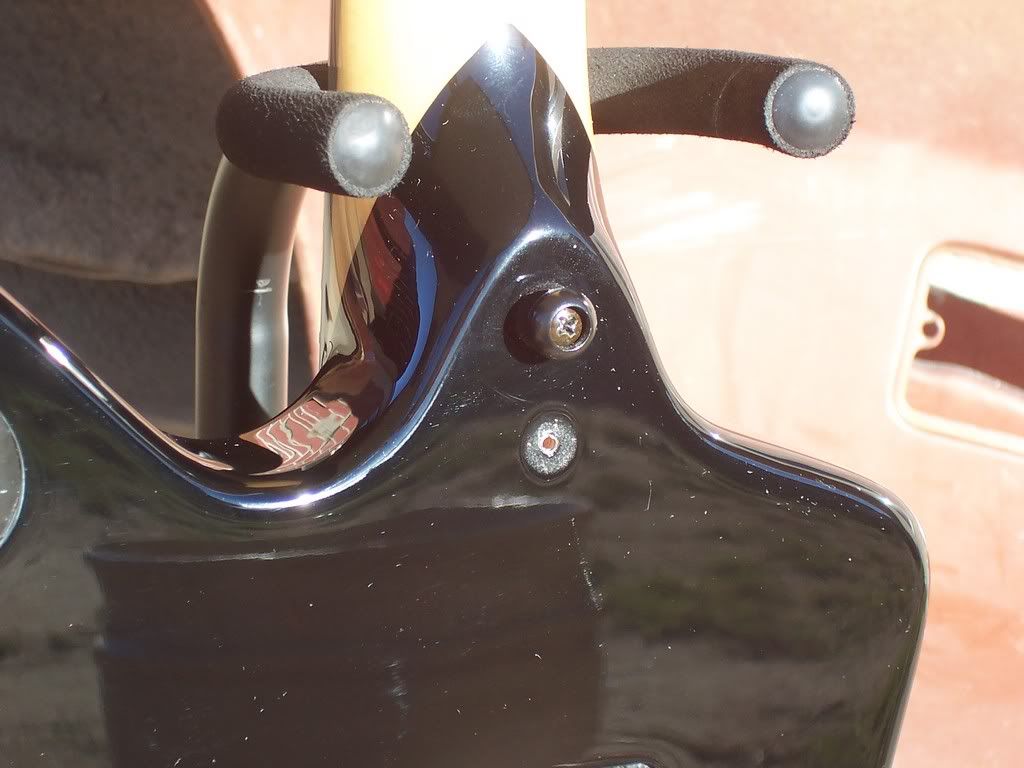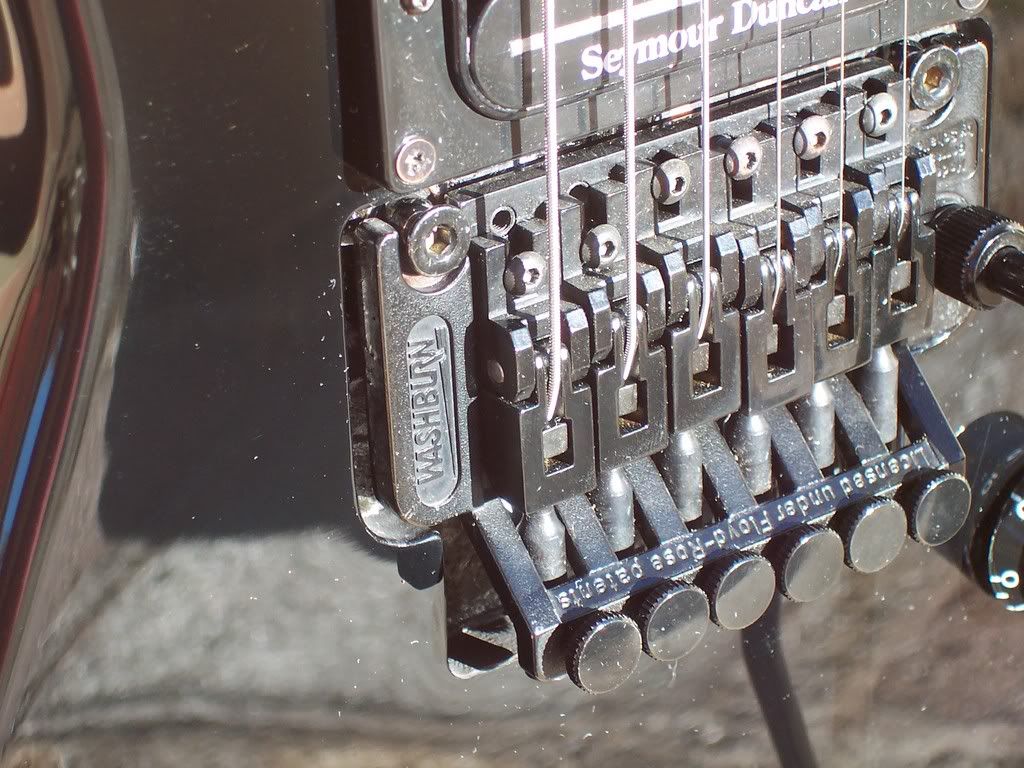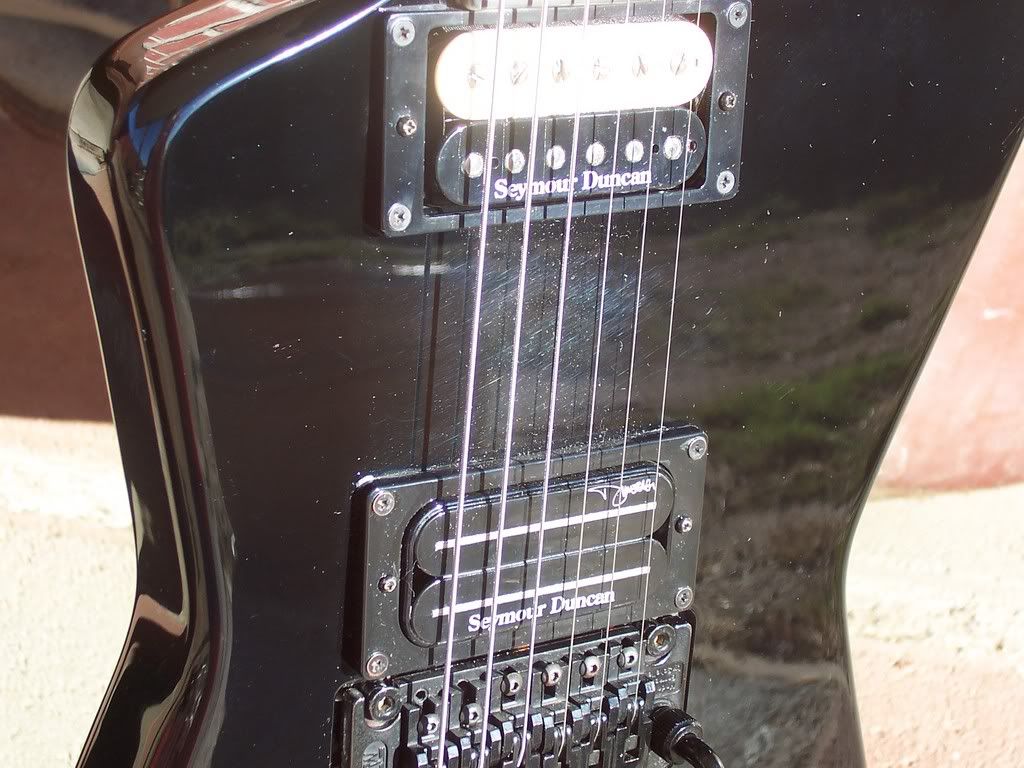 squeaky clean fretwork: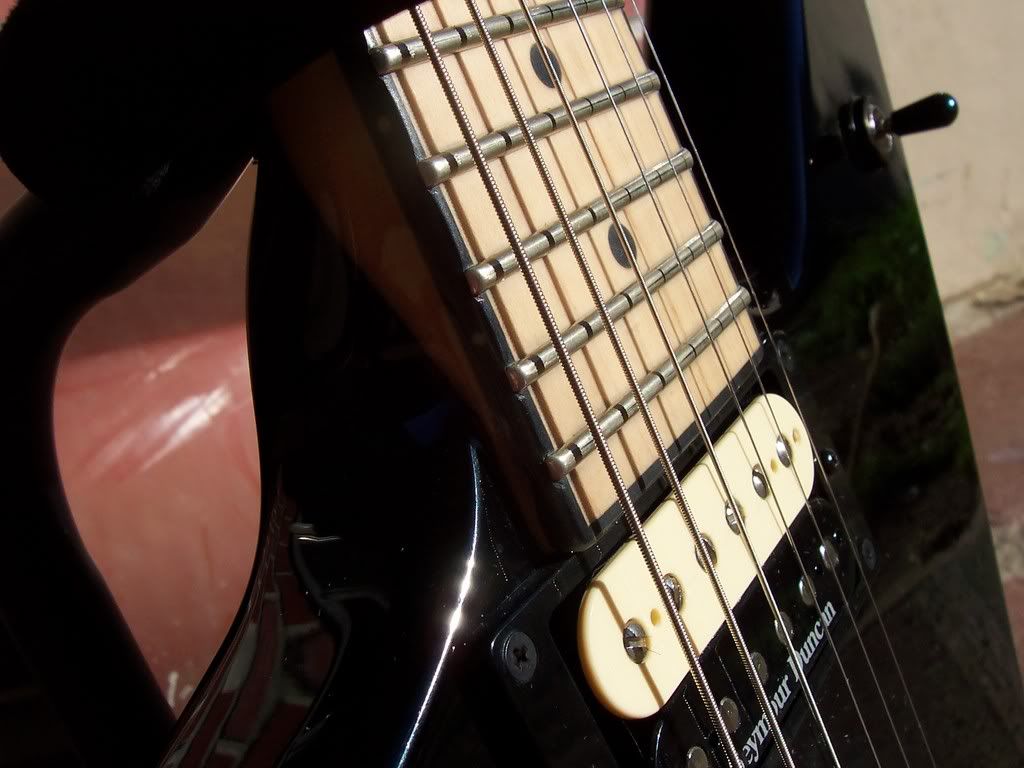 view all blog entries...
---
Please visit us at DeanGuitars.com.