Archives

2013

May, Mar, Jan, Feb, Apr

2012

Sep, Oct, Nov, May, Mar, Jun, Jul, Jan, Feb, Dec, Aug, Apr

2011

Sep, Oct, Nov, May, Mar, Jun, Jul, Jan, Feb, Dec, Aug, Apr

2010

Sep, Oct, Nov, May, Mar, Jun, Jul, Jan, Feb, Dec, Aug, Apr

2009

Sep, Oct, Nov, May, Mar, Jun, Jul, Jan, Feb, Dec, Aug, Apr

2008

Sep, Oct, Nov, May, Mar, Jun, Jul, Jan, Feb, Dec, Aug, Apr

2007

Sep, Oct, Nov, May, Mar, Jun, Jul, Jan, Feb, Dec, Aug, Apr

2006

Sep, Oct, Nov, May, Mar, Jun, Jul, Jan, Feb, Dec, Aug, Apr

2005

Sep, Oct, Nov, May, Mar, Jun, Jul, Jan, Feb, Dec, Aug, Apr

2004

Dec
Mar 2009
Reworked some animated Dime gifs...
I got soooooo tired of some of the animated gifs out there that are fuzzy and scratchy and just plain small as heck, so I found an old gif program I've had for years now and made three new ones for myself. I thought "who else would enjoy them as much as me?", so I'm sharing them with you guys. The two are based off of some gifs I've seen before and the third is one I have been wanting for awhile and I have yet to see it anywhere else...yet.
They are kinda big, so using them as avatars might be out of the question, but I'll be damned if they aren't some of the best quality gifs I have seen in a long time. I am going to be making some more based off of the other gifs out there. I might post them here as I get them done with them. (Note: I'm not trying to rip anybody off or steal anyone's ideas or anything. I just wanted good quality versions of gifs that were already out there.) Enjoy!
From Walk: (Seen this one around and it's one of my all time favorites, but the image was always fuzzy and distorted.)
From Mouth for War: (Another I have seen around and decided to remake.)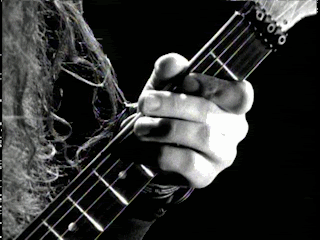 From 5 Minutes Alone: (I always loved the part in the video right at the end of the solo when Dime drops the bar and you can see just how limp the strings get. Awesome!)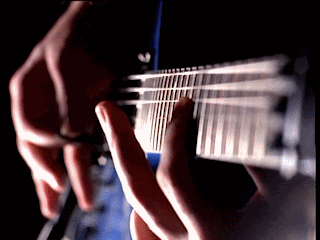 view all blog entries...
---
Please visit us at DeanGuitars.com.