Archives

2013

Sep, Oct, Nov, May, Mar, Jun, Jul, Jan, Feb, Dec, Aug, Apr

2012

Sep, Oct, Nov, May, Mar, Jun, Jul, Jan, Feb, Dec, Aug, Apr

2011

Sep, Oct, Nov, May, Mar, Jun, Jul, Jan, Feb, Dec, Aug, Apr

2010

Sep, Oct, Nov, May, Mar, Jun, Jul, Jan, Feb, Dec, Aug, Apr

2009

Sep, Oct, Nov, May, Mar, Jun, Jul, Jan, Feb, Dec, Aug, Apr

2008

Sep, Oct, Nov, May, Mar, Jun, Jul, Jan, Feb, Dec, Aug, Apr

2007

Sep, Oct, Nov, May, Mar, Jun, Jul, Jan, Feb, Dec, Aug, Apr

2006

Sep, Oct, Nov, May, Mar, Jun, Jul, Jan, Feb, Dec, Aug, Apr

2005

Sep, Oct, Nov, May, Mar, Jun, Jul, Jan, Feb, Dec, Aug, Apr

2004

Dec
My (mini guitar) Dean From Hell Replica
by
Puppet
on Sun Jan 23, 2011 8:46 pm
I saw a lot of Dime "mini guitars" on different websites, but they all looked so cheap and completely not realistic, and since I already build a couple 5in mini guitars I decided to build a "bigger" mini guitar by myself.
It will probably be for sale soon
This is a 28cm/11inches custom Mini Guitar - "Dean From Hell"
it took me
80
hours to build and paint it.
Every part is handmade and there are real strings.
Based on pictures and videos I was able to find.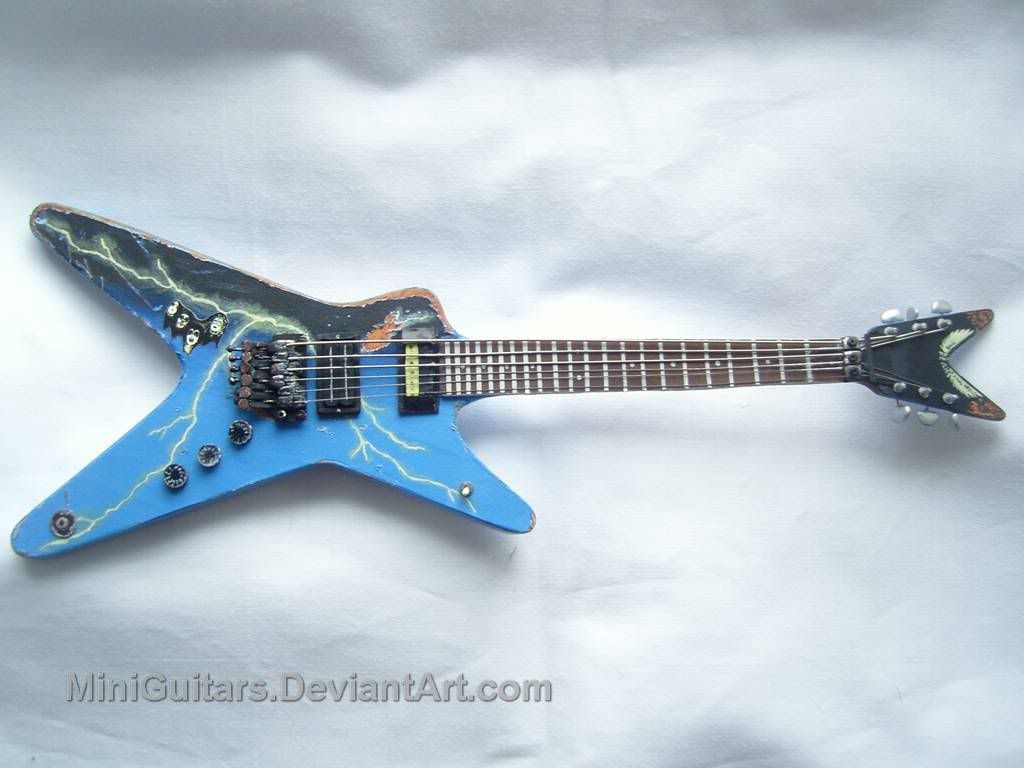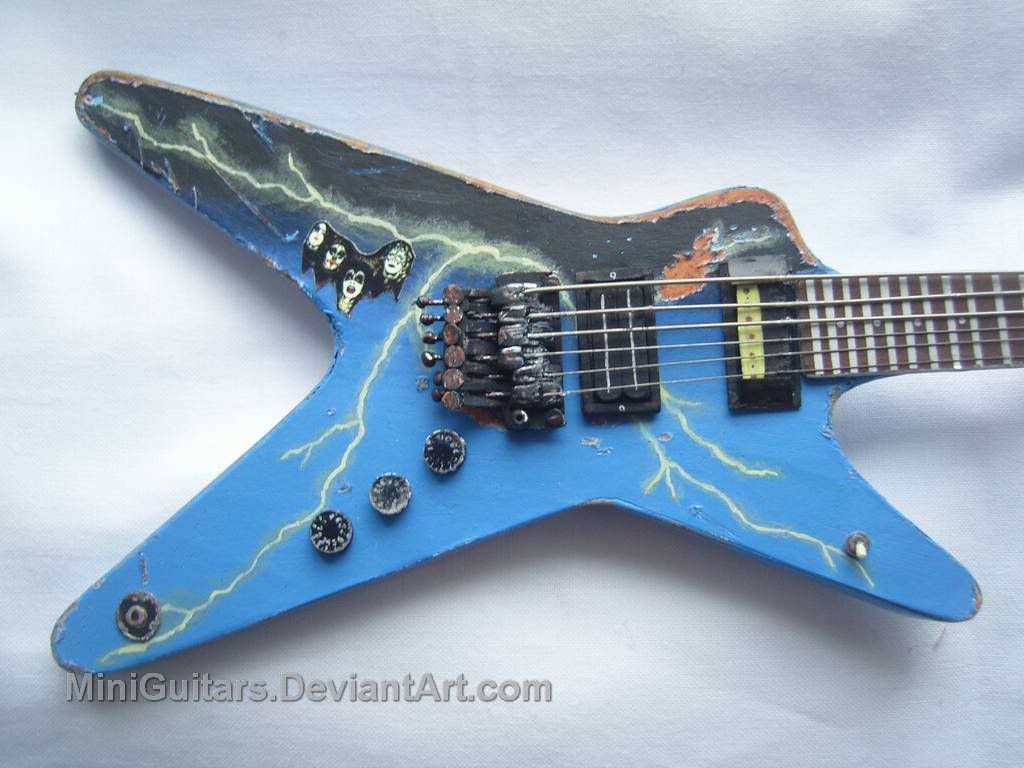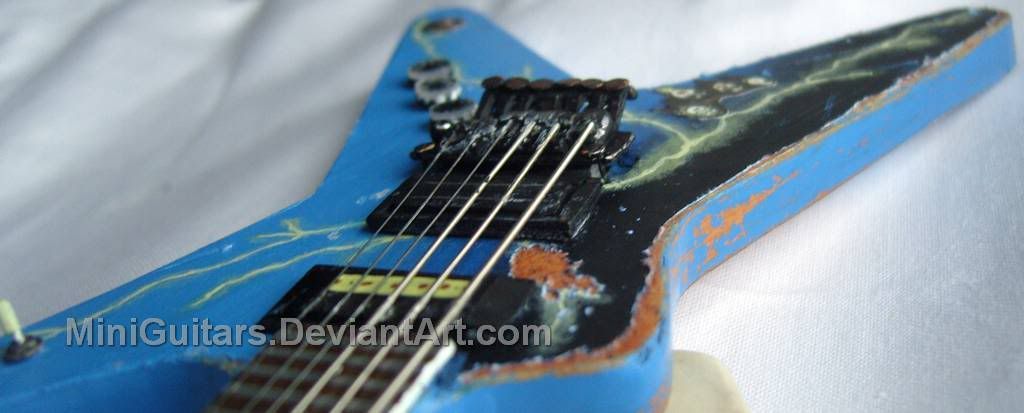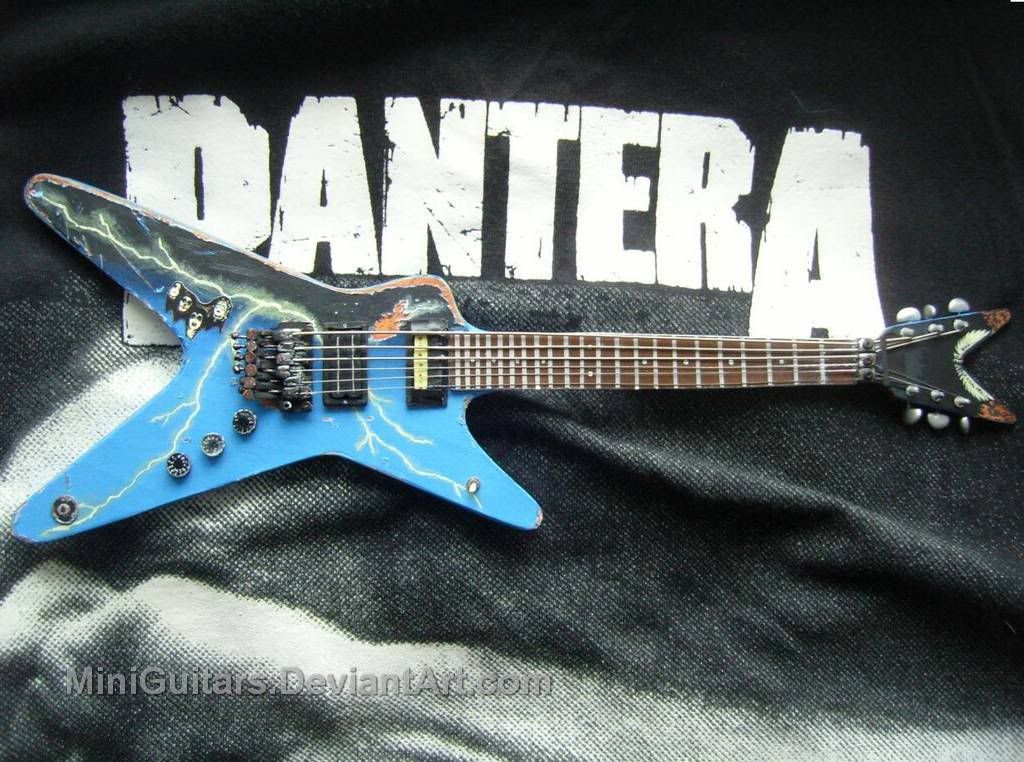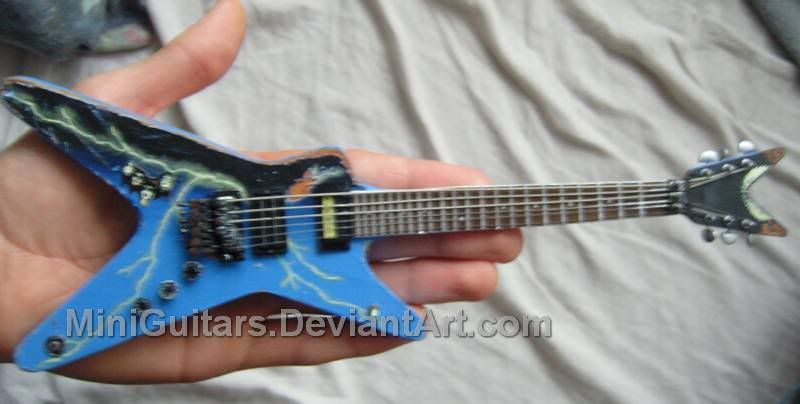 http://www.youtube.com/watch?v=EzoOJi4ed5M
I hope you like it
Thank You
view all blog entries...
---
Please visit us at DeanGuitars.com.