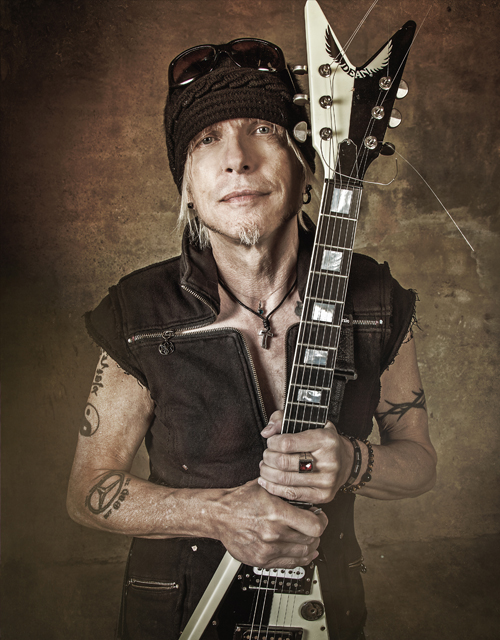 Michael Schenker is a German rock guitarist, best known for his tenure in UFO, in addition to his solo band – the Michael Schenker Group. He first rose to fame as an early member of the Scorpions, then achieved fame in the mid-1970s as the lead guitar player for UFO. Since leaving UFO in 1978, he has been leading the Michael Schenker Group ever since. He has rejoined UFO three times, producing an album each time. He is the younger brother of Rudolf Schenker, who is still a guitarist with the Scorpions. Schenker continues to actively perform and record and to maintain a following, and is called "a legendary figure in the history of rock guitar."
Award winning guitar legend Michael Schenker will release a new studio album entitled "Bridge The Gap" on Friday, November 22nd. released byin-akustik, the album features Schenker's Temple of Rock band which consists of ex-Scorpions drummer Herman Rarebell and bassist Francis Buchholz, vocalist Doogie White (ex-Rainbow) and Wayne Findlay (guitar, keyboards).
The new album features 13 hard-hitting, adrenalin fuelled melodic rock 'n' roll songs that showcase Schenker's distinctive and explosive guitar playing, valiantly underpinned by the ferocious rythym section of Rarebell and Buchholz, marking the first time Schenker, Rarebell and Buchholz appeared on the same album since the Scorpions' 1979 Lovedrive.