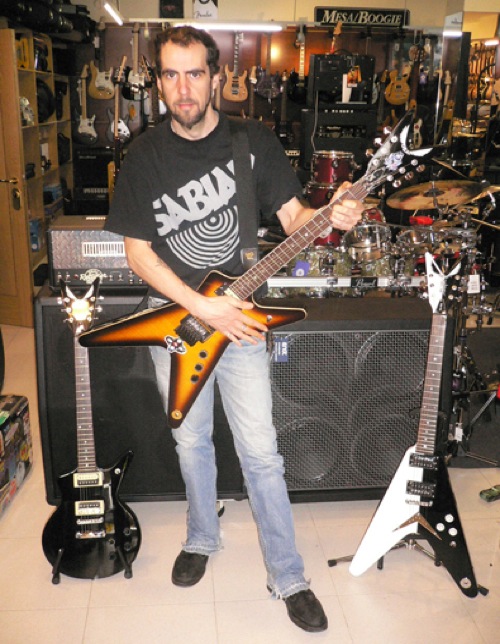 "LIVERSION" es un grupo de Vigo que nace a mediados del año 2004, cuando sus componentes se conocen, dándose cuenta de que comparten un ansia en común, las ganas de hacer música en vivo.
Esta inquietud es la que lleva a sus integrantes a la creación de "LIVERSION" con la idea de que sea un grupo para hacer conciertos en directo, tocando versiones de las míticas bandas de Rock n' Roll, con temas de Led Zeppelin, Aerosmith, pasando por Rainbow, Queen, AC/DC, Ozzy Osborne, The Black Crowes, y abarcando más estilos con canciones de Anastacia, Texas, Tina Turner, U2, Eric Clapton, etc..., llegando a tener un larguísimo y variado repertorio. Al mismo tiempo no dejan de trabajar en nuevas versiones para intentar que cada concierto suyo sea diferente.
En definitiva, "LIVERSION" ofrece un espectáculo de pura adrenalina escénica, hecho para todo tipo de público, desde los más duros a los más románticos, rebosante de Rock n' Roll y en donde se puede apreciar la experiencia que posee cada uno de sus componentes para hacer música en vivo
LIVERSION english
"LIVERSION" is a band from Vigo (Spain), born in 2004 with the main motive of play live music.
For this cause the members create "Liversion", a band wich plays versions of rock and roll bands like Led Zeppelín, Aerosmith, Rainbow, Queen, AC/DC, Ozzy Osbourne, The Black Crowes and another styles with bands like Anastacia, Texas, Tina Turner, U2, Eric Clapton, etc… With all this they got every concerts are diferent.
"Liversion" provides a spectacle of pure scenic adrenalin, for everybody, from the romatics to the hardest people, plenty of rock and roll in wich you can feel the experience of the members playing lives.