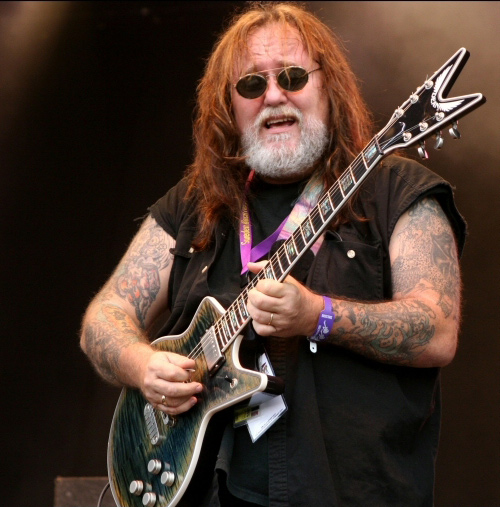 Bobby Barth is the singer, lead guitarist, writer and founding member of MCA / Atlantic recording artists Axe. His released recordings span over 5 decades, starting with "Wakefield" in 1969 up to the release of "The Crown" in April of 2002.
His long time friendship and songwriting relationship with Blackfoot made him the logical choice to fill the lead guitar slot in the 80's when Charlie Hargrett left the band. Bobby was involved with the recording and writing for SIOGO and Vertical smiles and continued on for one and a half years with one of the original members.
Outside of Blackfoot, Bobbys credentials are impressive. In addition to his work with Blackfoot he has eight Axe albums as a singer and guitarist and over forty other label records as guitarist, singer and / or producer. He has over 120 major label writing credits.
Bobby resides in the "French Quarter" of New Orleans, where on his limited off time, he owns and operates a state of the art recording studio, and pursues his hobby of traditional 1930s-40's style slide guitar.