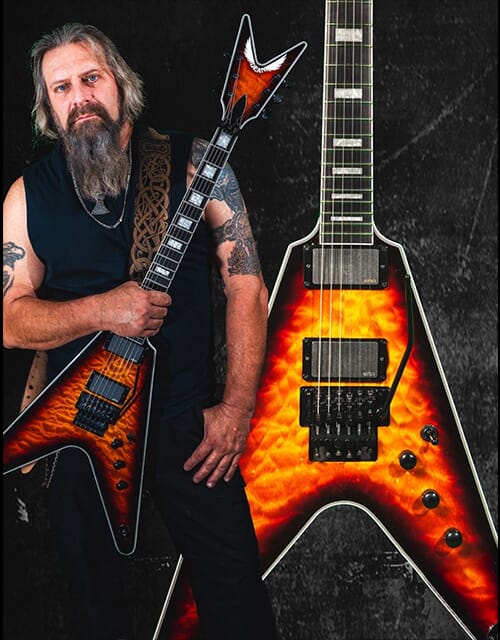 Bobby Gustafson is an American guitarist best known as a member of NY/NJ based thrash metal band Overkill, from 1982 until his departure in 1990.
Bobby joined Overkill at 17 years old convincing the band to produce original material. As the main song writer he helped compose the band's debut album Feel The Fire to the most commercially successful album The Years of Decay in 1989. Earning himself the nickname "The Godfather Of Thrash".
The next stage of his career he found himself playing with various bands and musicians. From The Cycle Sluts From Hell, Skrew, Spudmonsters/Biohazard, Satanika, Dave Lombardi and Tom Hunting of Exodus. Also forming 2 of his own projects I4NI and Satan's Taint. Currently on Megaforce records.
He is currently a member of the new resurrected Bay Area Thrash titans Vio-Lence. Working on new material. With plans to hit the road with the band in 2021.
Guitar- Dean V select Quilt top Trans Brazilia
Strings-GHS thin core boomers/10-52
Amplification -Mesa Boogie triple rectifier head and speaker cabinets.
Tuning- E flat