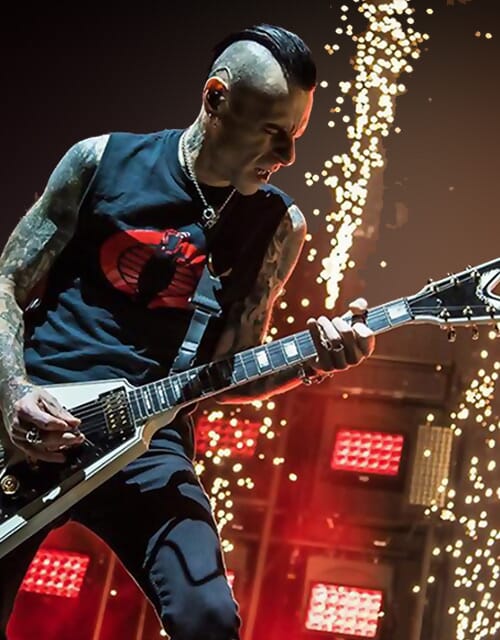 Christian Martucci is an American guitarist, vocalist and songwriter. He is the lead guitar player for the American hard rock band Stone Sour and from January 1, 2019 Black Star Riders. He was born in Philadelphia, Pennsylvania and is a founding member of Thousand Watt Stare, Black President, the Strychnine Babies and the Chelsea Smiles.
He was Dee Dee Ramone's guitarist from late 1999 to 2002 and appeared as "Chris the Creep" in Ramones's last book, Legend of a Rock Star, A Memoir: The Last Testament of Dee Dee Ramone. In recent years, he has become more known for performances with (Slipknot and Stone Sour) frontman Corey Taylor and as a touring guitarist for Stone Sour.
Christian proudly endorses Dean Guitars, Dimarzio pickups, Marshall amps and D'Addario strings.