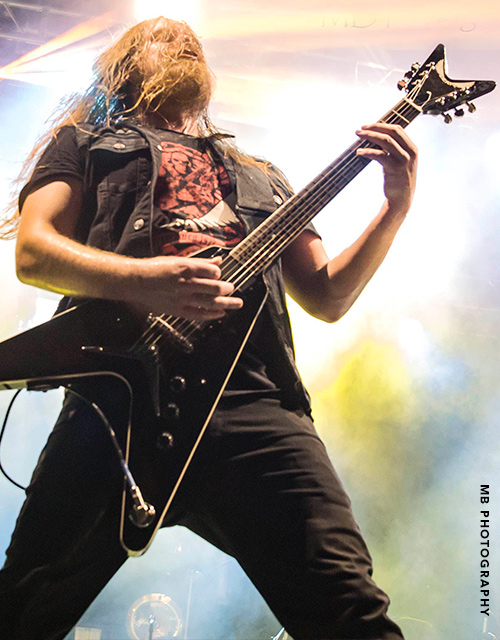 Chuck Wepfer is an American guitarist and a member of the Palestine, TX hard rock band Blacktop Mojo.

Once Chuck picked up his first guitar at the age of 10, he became obsessed with it and never left his bedroom practicing. His influences include, Zakk Wylde, Yngwie Malmsteen, Randy Rhoads, Dimebag Darrell, Slash, and many more.

As well as playing in Blacktop Mojo, Chuck produces/records/solo artist/and writes for other artists. He's been touring in other bands and working with many other artists prior to joining Blacktop Mojo in early 2018.