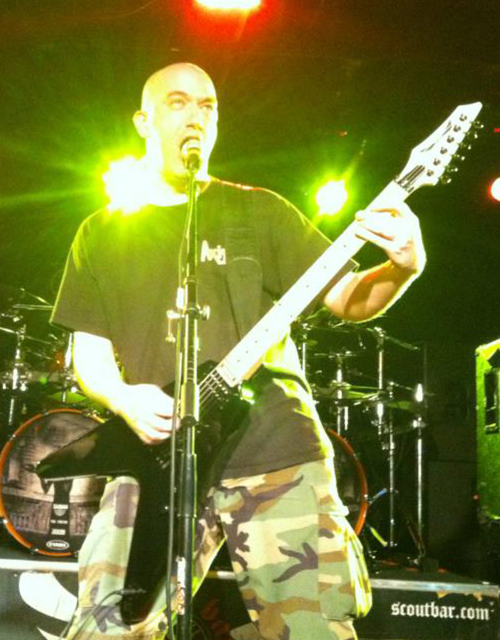 Dallas Toler-Wade joined Nile in September of 1997 as guitar and vocals, after an ex band mate from one of his previous bands recommended him. Dallas already being an accomplished drummer began practicing guitar in 1986.
Dallas has played every Nile show since late 1997 to now, and has written and recorded with the band since their second album Black Seeds of Vengeance.
Some of the fan favorites include songs like Execration Text, Lashed to the Slave Stick, and Evil to cast out Evil just to name a few.
Dallas over the years has been referred to by the fans as the bands secret weapon.