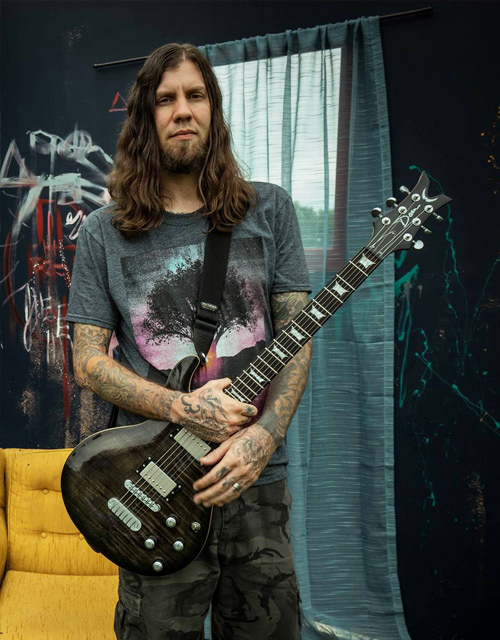 Sean Danielsen is a Singer/guitarist/songwriter from California, best known for his work in rock band Smile Empty Soul, and his solo material.

Sean started Smile Empty Soul back in the late 90's in Los Angeles California, and in 2002 they signed a major label record deal with Lava/Atlantic.

In 2003 SES's debut was released, spawning 3 hit singles and music video's(back when music video's were still played on television), including one of the biggest Rock/Alternative hits of the year "bottom of a bottle".

The record went Gold and things looked very promising for the band, until the crashing industry turmoil that crept into the lava/Atlantic offices ended up causing a split between the band and label. SES then moved on to the indie label scene, where they have continued to release albums and tour ever since.

In between SES's recording and road schedules Sean began working on solo material that was a little "off the beaten path" from Smile Empty Soul, releasing his first solo EP "enjoy the process" in 2013.

Since then, he released "food chain" in 2014, "product of isolation" in early 2017, and now the new EP "mind control to steal the soul" on July 21st 2017.

Sean is one of those artists that has carried on throughout 15 years of an evolving industry, clearing his own path along the way and making the art he's passionate about, without selling out to make a buck. Check out his new EP "mind control to steal the soul", and look out for a brand new Smile Empty Soul album in early 2018.