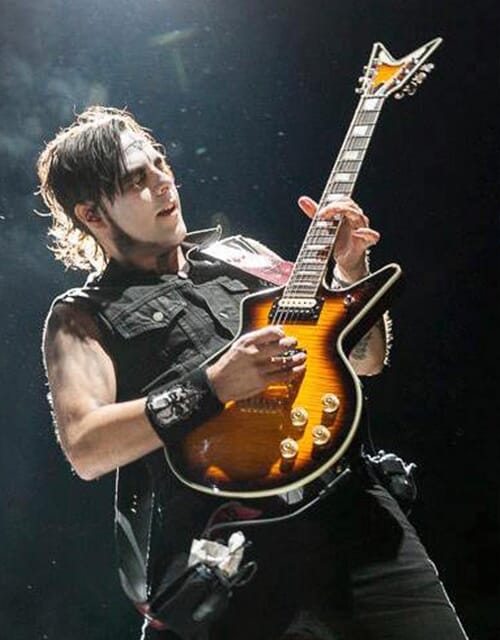 ERIC13 is an American musician, widely known as the guitarist in industrial/aggrotech band COMBICHRIST, as well as being the founder, singer and guitar player for New York City rocknroll band SEX SLAVES. ERIC13 has also performed on stages around the world as a solo acoustic artist, releasing two acoustic rocknroll albums.
COMBICHRIST will release it's 7th album in May 2016, followed by a massive world tour across Europe, South America and the USA. In between legs of tour, ERIC13 has runs of solo shows in Central Europe, Scandanavia and the UK, in addition to a number of American solo dates.
Artist Quote
I am on tour 10 or 11 months of the year, and anywhere I go, no matter what, I have a Dean Guitar with me. They play the best, they sound the best, they look the best, period.
The guitars:
CADILLAC 1980 - CLASSIC BLACKCADILLAC 1980 FLAME TOP - TRANS BRAZILIA
DEAN CUSTOM RUN #13 CADI 1980 TBKS
ERIC PETERSON OLD SKULL V
PERFORMER PLUS A/E - TOBACCO SUNBURST
PERFORMER PLUS A/E - BLACK SATIN
RESONATOR HEIRLOOM BRASS