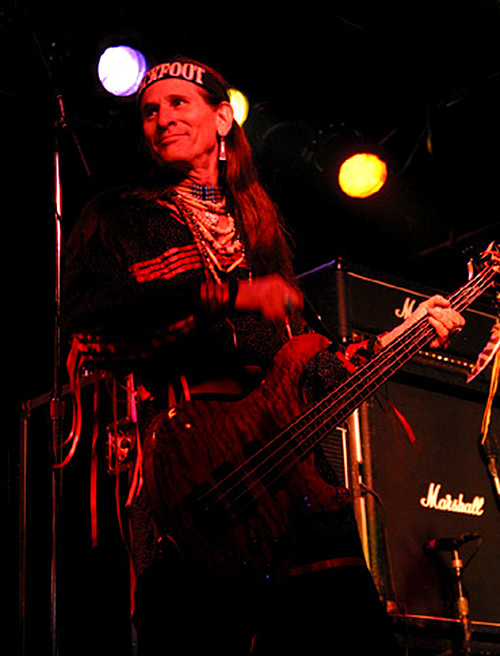 Greg T. Walker, bassist, vocals, multi instrumentalist and founding member of Blackfoot has been playing music since childhood. Forming his first "play for pay" band at age ten, the stage was set leaving no doubt as to what he would do for the rest of his life.
Having earned additional Gold and Platinum records beside those with Blackfoot, Greg T. has recorded many CD's with various artists, written commercials being nominated for an OBIE Award, and released a solo CD with his band NDN titled "Warrior's Pride" which received nominations in four categories from the Native American Music Awards.
Muskogee Creek from the Eastern Branch Of The Florida Creek Nation (pipe carrier), Greg T makes his own bows and arrows and many types of traditional Native crafts and jewelry. When not touring or recording, his time is spent on ancestral lands in N Florida where he pursues his passion of raising and riding horses.