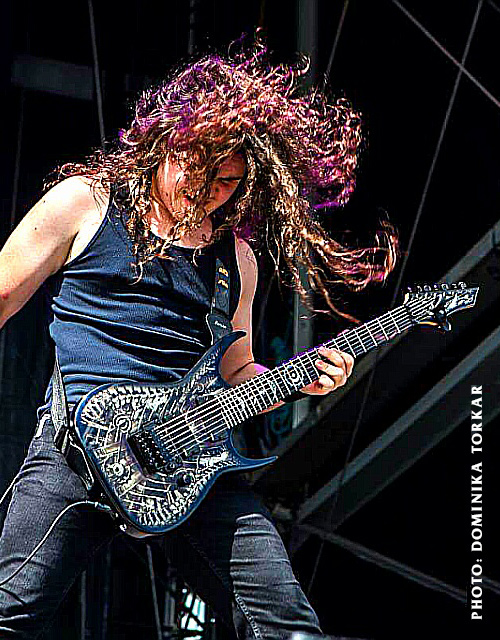 Gunnar DüGrey got his first guitar ( A Michael Schenker V ) on his 9th birthday and didn't put it down until he mastered it. He started writing and recording songs for his brainchild "Chronological Injustice" at 11 years of age. Recording at Human Studios in Portland, Oregon, he went through many young musicians before he joined the Portland Oregon music school, "School of Rock", where he met other young talented musicians to join him. With Gunnar barely in 8th grade and the others in High School, they proceeded to take Portland by storm.

In 2017 after years of tearing up the north west and opening for national acts such as Morbid Angel, Soulfly, Sepultura, Decapitated, Overkill, Soilwork, Cattle Decapitation, Metal Church, Goatwhore, Powerman 5000, Destruction, Eyehategod, Havok, Within the Ruins, Lorna Shore, Brujeria, The Casualties, Mobile Deathcamp, and others, he joined the iconic Bay Area Metal Band Vicious Rumors.

That summer, at 18 years of age, he went with Vicious Rumors to Europe for many tour dates including The Bang Your Head Festival, where they recorded the whole set for a DVD in front of 20,000 metal heads, to be released in 2018. That Fall, they toured the west coast including a stop in Hollywood to play with old tour mates, Accept. In 2018, VR has a huge US and Canadian tour planned to be followed by Europe and a new album on SPV Records in 2019. And of course, more to come.