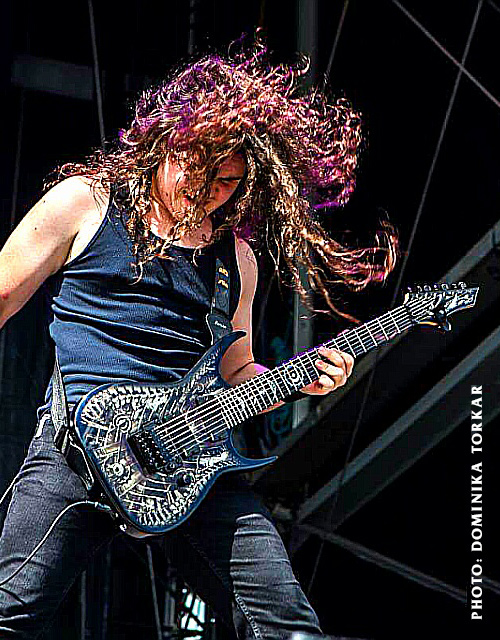 Gunnar DüGrey got his first guitar (a Dean Michael Schenker Flying V) on his 9th birthday and didn't put it down until he mastered it. He started writing and recording songs for his brainchild "Chronological Injustice" at 11 years of age. Recording at Human Studios in Portland Oregon, he went through many young musicians before he joined the Portland Oregon music school "School of Rock", where he met other young talented musicians to join him. With Gunnar barely in 8th grade and the others in High School, they proceeded to take Portland Oregon by storm.

After years of tearing up the NW and opening for National acts such as Morbid Angel, Soulfly, Sepultura, Decapitated, Overkill, Soilwork, Cattle Decapitation, Metal Church, Goatwhore, Powerman 5000, Destruction, Eyehategod, Havok, Within the Ruins, Lorna Shore, Brujeria, The Casualties, Mobile Deathcamp and others he joined the Dean Guitars family. While still a teenager, he and Chronological Injustice are poised to take over the world with his crossover style featuring remnants of his childhood love of groove metal, combined with his love of progressive technical death metal, a mix that lovers of all metal genres seem to appreciate.

Recently Gunnar has been recruited to play lead guitar for iconic Bay Area metal band "Vicious Rumors" and will be touring the world! With influences like Dimebag, Jeff Loomis, Rusty Cooley, Tosin Abasi, Michael Keene, Jason Richardson, Guthrie Govan and his beloved Dean RC7 & RC8 in his hands, the future is limitless for Gunnar DüGrey....