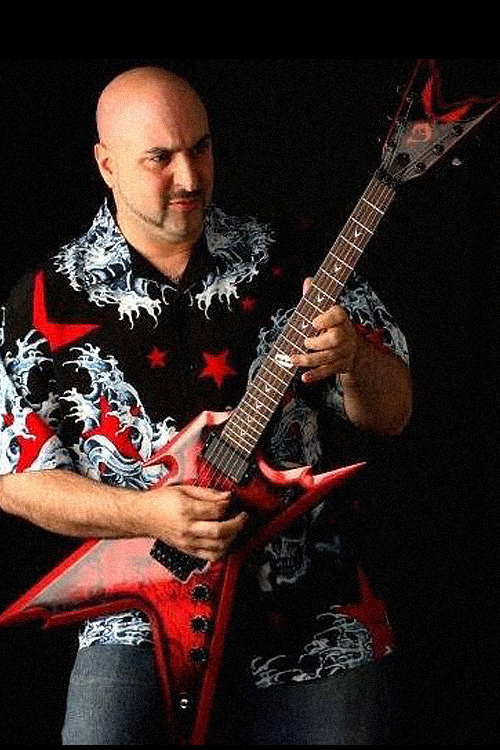 John Bruno is a writer and guitarist for the legendary metal band Obsession featuring Mike Vescera. Obsession is an American heavy metal band formed in 1982 famous for spawning the career of singer Michael Vescera. The band first came on to the scene on the Metal Massacre 2 compilation from Metal Blade Records. After that, the band released the albums Scarred for Life and Methods of Madness under the Enigma label. They broke up in 1989 to reform in 2004 releasing a new album Carnival of Lies with Mausoleum Records as well as being released with Avalon Records in Japan. Obsession's most recent release is the successful "Order of Chaos" with Innerwound Records and Universal Japan.

The band has also appeared on compilation albums Metal Blade 15th Anniversary from Metal Blade Records and Heavy Metal Machine – Pull One from Medusa Records.

Obsession has provided songs for the films Sleepaway Camp II, Sleepaway Camp III as well as for Leatherface: The Texas Chainsaw Massacre III.

Along with numerous releases with Obsession, John has worked on many other projects with Vescera. Including the Michael Vescera solo album "Sign of things to come", co-writing the title track.

Appearing with Animetal USA on a soundtrack album for the "Power Rangers" series in Japan
Ressha Sentai ToQger 2 mini album - Columbia Records
Featuring Mike Vescera - Rudy Sarzo - Chris Impellitteri - John Bruno and Shogo Kamata (Japanese Vocal)

And most recently the guitarist for the project
D-Metal Stars - "Metal Disney" - released on Walt Disney Records in Oct 2016
featuring Mike Vescera - Rudy Sarzo - John Bruno - BJ Zampa
Playing along side guests Jeff Watson (guitar) and Demon Kakka (guest Vocal) for the song "I see the Light" from Disney's Tangled
This album reached #3 on the Amazon Japan best sellers chart for Hard Rock / Metal - behind only Green Day and Metallica
as well as reaching #2 on the Amazon Japan best sellers chart for Children's music.

John also has been a proud supporter of Bogner Amplification.