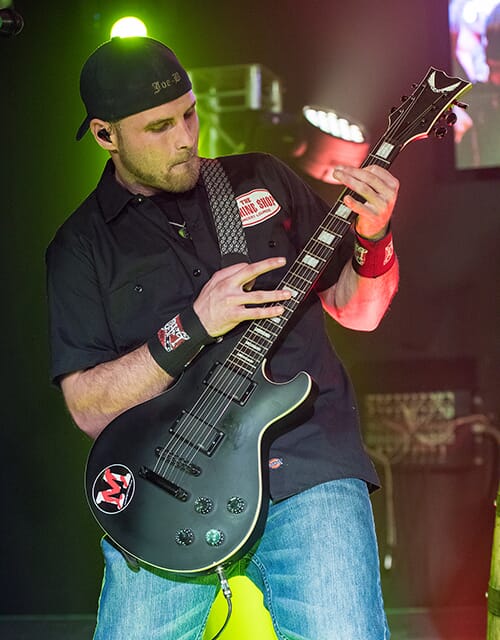 Joseph, a self-taught player, whose very first guitar was Dean, handles lead guitar and vocals duties for The LACs.
Starting with a chord book and a dream at the age of 14, he quickly found his footing over the next couple of years, honing his skills, with his first band Munky$tomo.
It was in 2012 where Joseph paired his talents with THE LACs, where he continues to play and co-write songs for their popular releases.