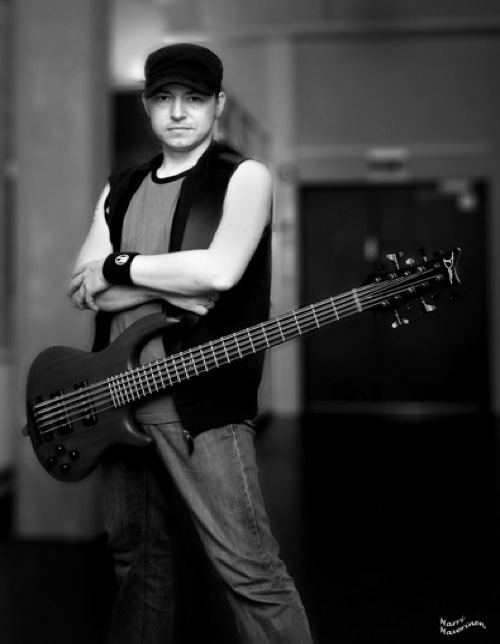 "I wanted a new bass sound for the upcoming tours and albums. I must say that I'm quite surprised how easy and smooth it is.
Usually, a bass with 8, 10 or 12 strings are a bit tough, especially on the first frets, but the Dean plays almost as easily as any 5-string. All in all I'm very happy with the instrument. It looks good, it feels good and it sounds good too. So now I'm looking forward to cranking up my Dean and play it live".
Birth: 04.04.1974
Death: Sooner than you'd expect.
Tool: Dean 5- and 10-string basses / Vox
Current bands / projects: Before The Dawn, Dawn of Solace, Winds, Age of Silence
Previous bands / projects: Khold, Jack in the Box, Sensa Anima, DawG etc. etc.
Status: Taken. Sorry girls (and guys).
God: Dangerous. Fucks up feeble minds.
Satan: God's funny sidekick.
Heaven: Morning sex.
Hell: Waking up with a hangover after all shops are closed.
Love: Jenniferum & Beeriferum.
Hate: Being out of beer and / or cigarettes.
Meaning of life: To be drunk and naked.
Best BTD gig: Tavastia, Helsinki 14.01.2006 was quite nice.
Worst BTD gig: Downtown / Turku. Shit venue + shit sound = shit gig.
Best gig seen: Emperor @ Inferno Festival, Oslo 2006. A true classic.