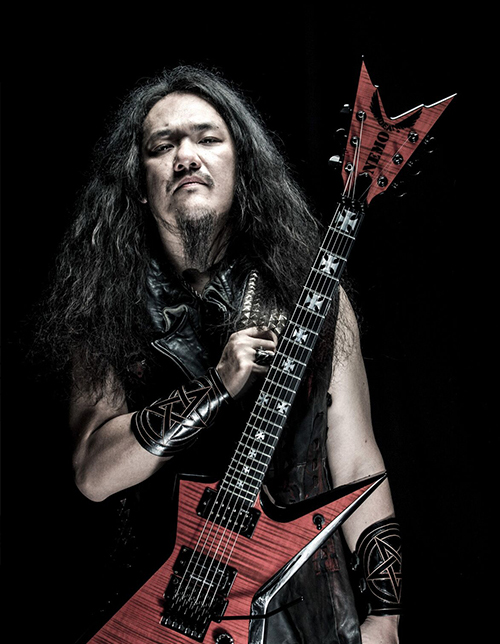 NEMO is Japan's renowned heavy metal musician. He plays the lead guitar and is also lead vocalist for extreme metal band SURVIVE – a band that has played an important role in shaping Japan's metal scene.
SURVIVE was formed in 1998 and has released 6 albums (including 2 single albums). They performed at "LOUD PARK '06", the first metal festival in Japan, which also featured DEAN Guitar artist MEGADETH.
SURVIVE has continuously toured Asia and also played as a support act for many international bands such as, ANTHRAX, TESTAMENT, HATE BREED, NAPALM DEATH, and AT THE GATES.
Since 2012, SURVIVE has been expanding their activities in Russia and Europe to share their music worldwide. They toured with KREATOR, OVERKILL, BEHEMOTH, INCANTATION, and more.
NEMO owns a DEAN STELTH NEMO custom model.
Artist's quote:
&quotI express anger mixed with personal emotions and bold ambitious themes to live life, playing them out with strong riffs, guitar solos and lyric sounds as my weapons. For me, DEAN guitar is just like a SAMURAI sword. It's a weapon.&quot - NEMO
SURVIVE website: http://rebel-survive.com/
SURVIVE video: http://rebel-survive.com/videos/shred-them-all/