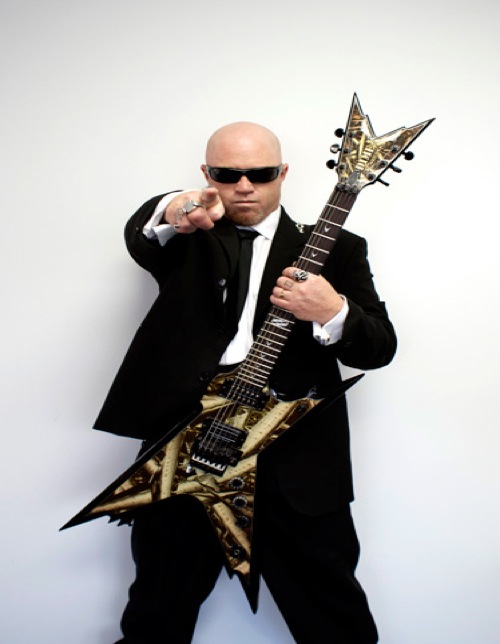 Music Link NZ in association with NZ Rockshops and DEAN Guitars are proud to announce Paul 'The Axeman' Martin as NZ's local endorsee of DEAN Guitars.
The Axeman joins a league of the worlds greatest players including Dimebag, Dave Mustaine, Michael Angelo Batio, Trivium, Soil, Hell Yeah, Morbid Angel, Leslie West, Vinnie Moore, Michael Schenker, Rudolf Schenker, Sevendust, Power Quest. Mushroomhead, Testament, Arch Enemy, ZZ Top, Sammy Hagar, Zakk Wylde and heaps more who play DEAN , the worlds greatest guitars.
'It is an honour for us to have such an icon of the NZ music scene work with us to promote DEAN guitars in NZ'. Says NZ's DEAN representative, Matt Walsham.
'Paul's musicianship and outright passion for DEAN guitars were instrumental in our decision to work with him. DEAN is a company that is passionate about original artists and especially the metal scene. Paul Martin - already an avid supporter and user of DEAN guitars is undoubtedly the man that embodies the DEAN spirit more than any other player in NZ.
We look forward to working with Paul to release some awesome new DEAN product in 2009 and beyond.'
The Axeman responds -
'I am totally honoured and humbled to be part of the DEAN family. I could not be in better company. DEAN guitars have always stood for exceptional quality and playability and the company understands and embraces metal more than any other guitar manufacturer. DEAN guitars are honestly the best guitars I have ever played and my Razorback is the ultimate metal machine, it takes no prisoners and shows no mercy, just like World War Four !"
..m/
Axeman
THE AXEATTACK