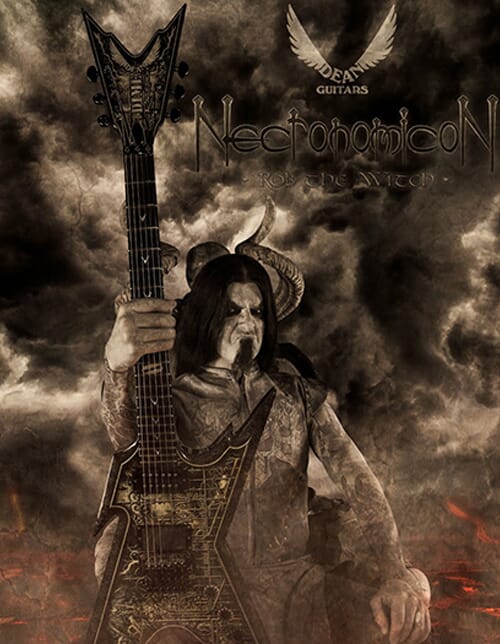 Necronomicon originally comes from the deep northern part of the Canadian province of Quebec, called the "Fjord of Saguenay". The band later relocated in the city on Montreal, now well known for the quality of is metal scene, to ensure a more prosperous future for the band… Something that would've been impossible in their remote Nordic home region.
Since the beginning, the band always blended in mixing ambiances with extreme metal, along with atmospheric passages using narration and angelic female voices, exotic instruments and various orchestrations. Although every album has its own theme, it is also part of the grand concept of the band itself.
Their hard work and renowned growth brought them to share the stage and tour with several well established bands such as Cradle of Filth, Dimmu Borgir, Behemoth, Morbid Angel, to name a few, as well as invitations to well renowned festivals such as Inferno (Norway), Heavy MTL (Canada), Ragnarok (Germany), the Barge to Hell metal cruise and more.
Stopping at nothing, the Eternal trio led by the Dark One, Rob "The Witch", is now working with the well-established record label "Season of Mist". This is the call upon the opening of the gateway for their new offspring… "Rise of The Elder Ones": The darkest; meanest album created for one purpose only –conquer everything from darkness onto the light.