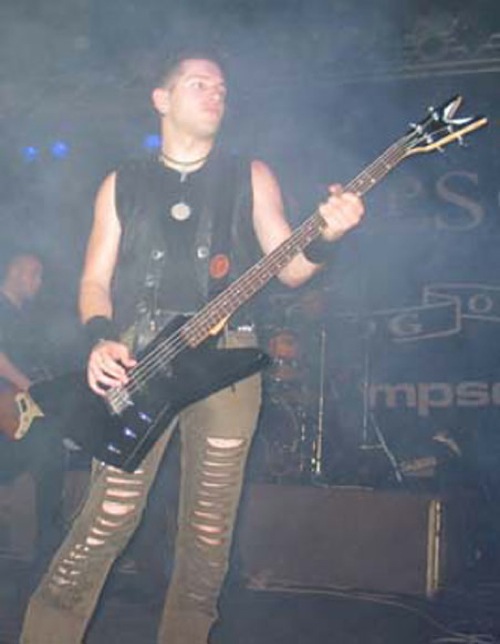 In a country of only 4 million, to get 42,000 people to come anywhere is a big thing, but to come to a Heavy metal concert is a greater thing. Thompson manages that because the lyrics they write are for people from 5 to 95, and the albums are softer, but when people come to the concerts they get blown away by the pure heavy metal sound and guess what... they like it ! The Thompson Band is a 6 member band that the world is slowly discovering.
Thompson is a Croatian rock band. The frontman, songwriter and lead vocalist of Thompson is Marko Perković. The lineup includes Tiho Orlić as supporting vocalist and bass guitarist with the remaining members of the band (as of Bilo jednom u Hrvatskoj tour): Damir Lipošek Kex, Fedor Boić, Damir Šomen, & Tomislav Mandarić. The name "Thompson" comes from the Thompson submachine gun, which was Perković's nickname.
Many of Thompson's songs (such as "Bojna Čavoglave", "Lijepa li si", "Vjetre s Dinare") have become major hits in Croatia, and are played at football games and other large events. The band has won the Croatian music competitions Melodije Mostara (in 2001) and the Croatian Radio Festival (in 2006), and has performed annually on Victory and Homeland Thanksgiving Day, with all benefits going to families of Croatian soldiers.n June 2006.