Edge Pro 5 - Tiger Eye
The Edge Pro5 bass has 24 frets on a medium sized C shape neck that will let you perform smooth running lines with ease, plus allow you to become a little adventurous and try some chording if it strikes your fancy. A convenient flip-open 9V compartment hides around back in case you need to make a quick battery change in the middle of a set.
Due to Dean's commitment to ongoing research and development, product specifications are subject to change without notice. In some instance, the product pictured here might vary slightly from our products in the marketplace.
Video not available.
See also...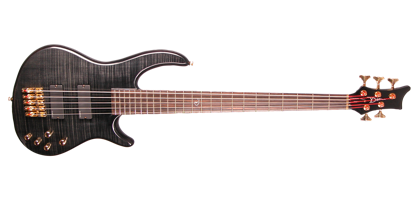 Edge Pro 5 - Trans Black