Resonator Heirloom Brass
Dean Guitars debuted the Heirloom resonator guitar at the summer NAMM show in Nashville; the newest addition to their line of resonators. Made of solid distressed copper or solid distressed brass with matching inlays and truss rod cover, each Heirloom resonator has a unique voice and a truly one-of-a-kind look and feel! Each instrument will have unique distressed characteristics such as stains in the finish.
Due to Dean's commitment to ongoing research and development, product specifications are subject to change without notice. In some instance, the product pictured here might vary slightly from our products in the marketplace.
Watch a Video
See also...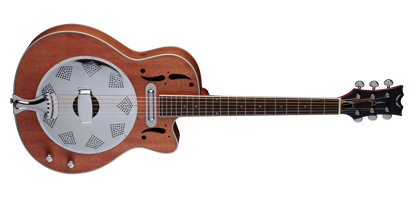 Resonator Cutaway Electric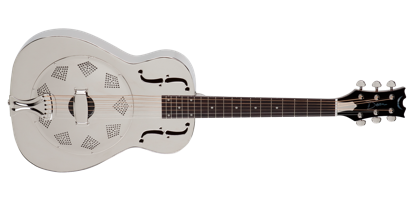 Resonator Chrome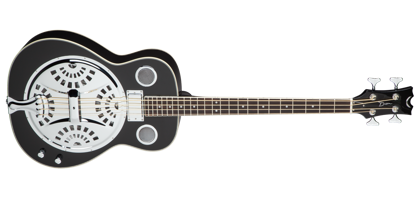 Resonator Acoustic/Electric Bass - CBK