| | |
| --- | --- |
| Leslie West Standard Trans Braziliaburst | |
Leslie West Standard Trans Braziliaburst
From his days with the legendery band Mountain, Leslie West has been the total embodiment of Tone. The searing lines from Missisippi Queen and the sweet, singing tone of Theme from an Imaginary Western are paramount to the fabric from which every guitar hero has been sewn. Mr West has a descriminating ear, but our Master Builder Pat Baker came up with a pickup that made him smile ....The Leslie West Mountain of Tone! He's been melting Marshalls with it now for a couple of years. A wonderfully comfortable neck and familiar feeling single cut body will make it easy for you to carve out your own place in history.
Hardware Color
Satin Nickel
Pickup (Bridge)
USA DMT Leslie West Mountain of Tone
Color
Trans Braziliaburst
Due to Dean's commitment to ongoing research and development, product specifications are subject to change without notice. In some instance, the product pictured here might vary slightly from our products in the marketplace.
Video not available.
See also...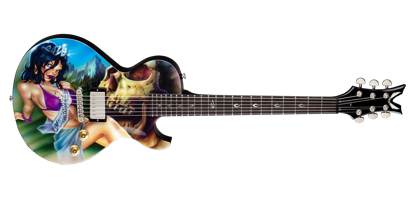 Leslie West Standard Mississippi Queen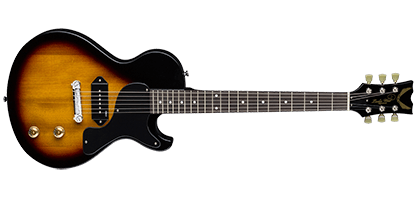 Leslie West Mountain Limited w/c - TSB