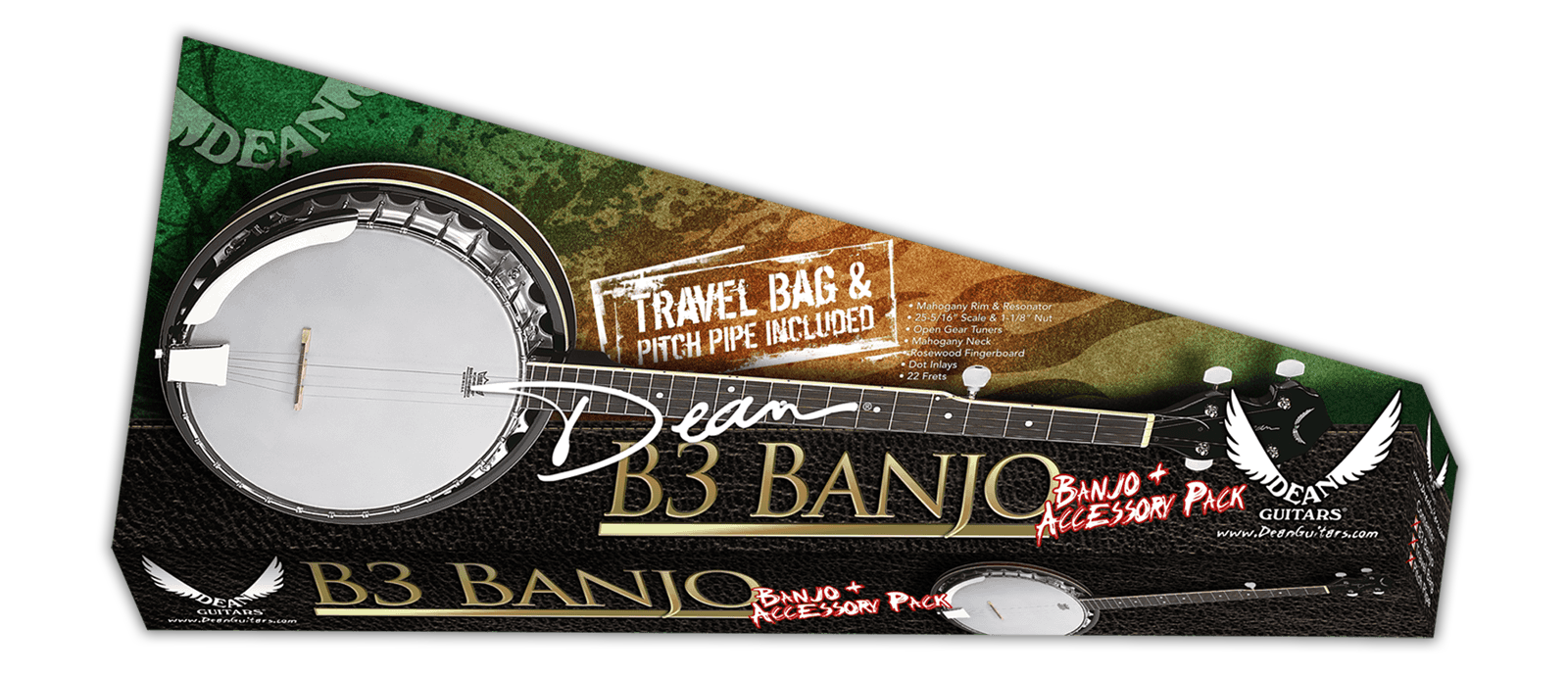 Banjo pack w/ gigbag, strap, & Pitch Pipe
$349.00
Get ready for tons of fun when you get the Dean B3 Banjo Pack. Playing this traditionally styled 5-string banjo with its 26-1/2″-scale mahogany neck is pure bluegrass bliss. The banjo is embellished with a black walnut fingerboard, vintage open face tuners, a floating maple bridge with a rosewood saddle, and an anchored metal tailpiece. Other appointments include fretboard binding, dot inlays, and a Dean-styled headstock. The Dean B3 Banjo and Accessories Pack includes banjo, gig bag, and pitch pipe.
Find a Dealer
Find a dealer in your neighborhood to get started with your order.
Stay Connected
Get our official newsletter for news, updates, and special offers.