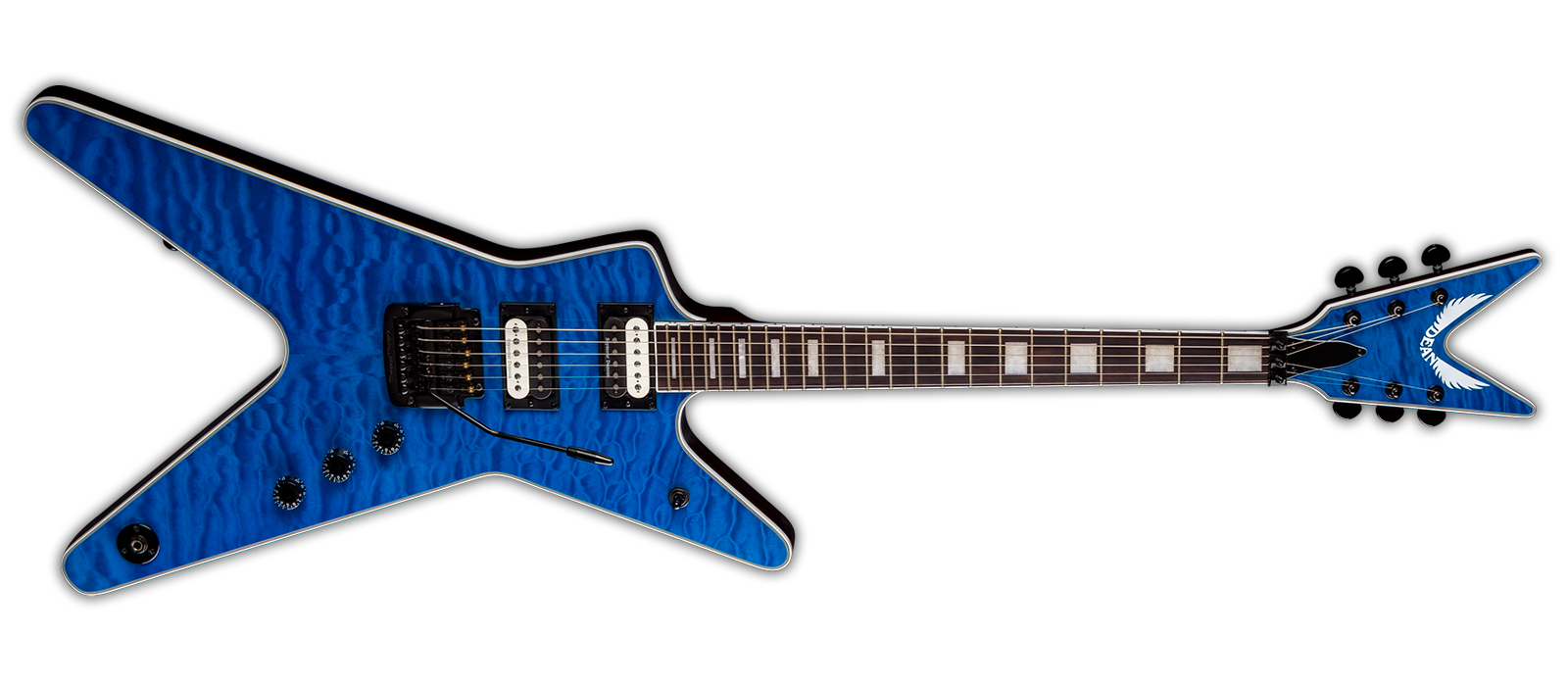 ml select 24 kahler quilt top trans blue
MSRP:  $1999.00
$1349.00
The Dean ML SEL 24 K is the perfect combination of old school guitar nostalgia and modern features. Built with a classic Kahler Hybrid Tremolo system with the added new Kahler locking nut, this new advancement removes the need for a string tree with built in break angle to avoid any pitch shifting when locking down. The quilt maple top and trans blue finish, loaded on a 24 fret ebony fingerboard loaded on a 3 piece maple neck not only looks great but sounds incredible. Exclusive Parchment Seymour Duncan TB5 and APH-1 high output pickups have all the gain for modern metal to glassy cleans and warm bluesy rock tones.
Find a Dealer
Find a dealer in your neighborhood to get started with your order.
Stay Connected
Get our official newsletter for news, updates, and special offers.