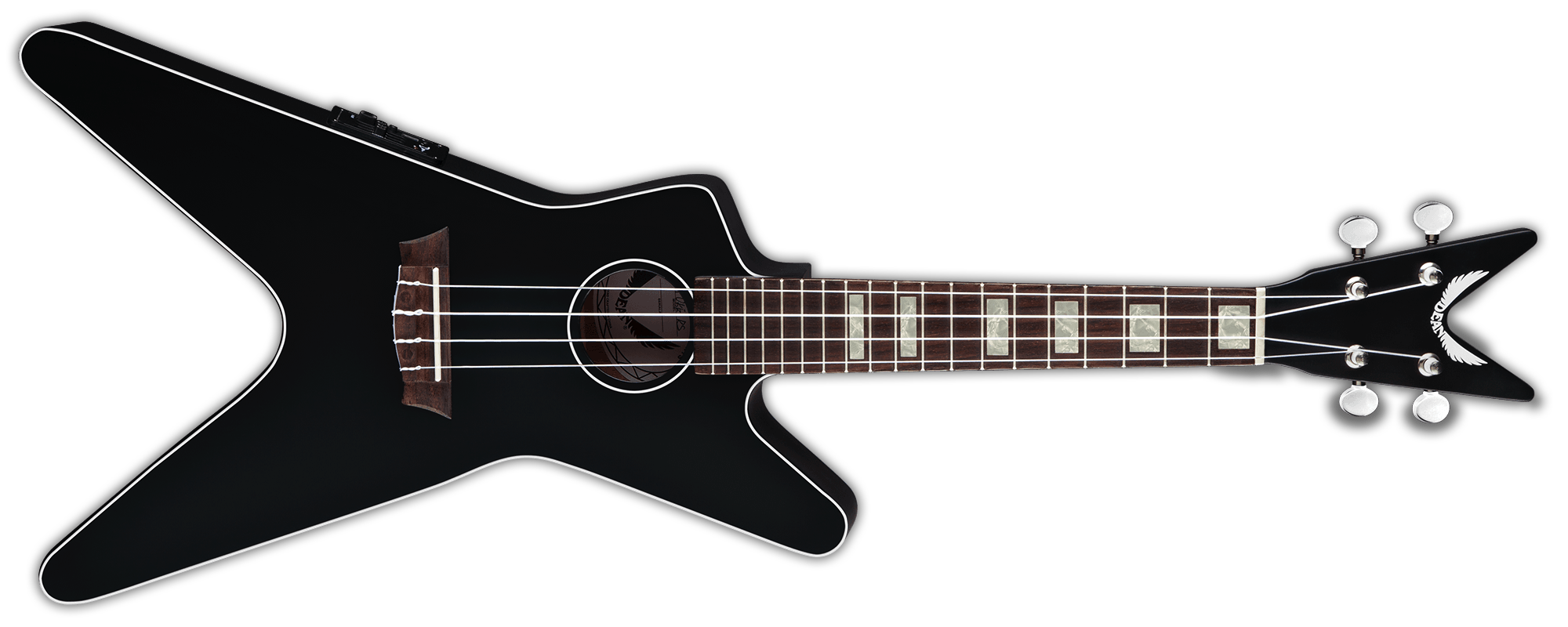 ukulele ml – cbk w/ preamp & gigbag
$229.00
Who says a ukulele can't rock? Well, they are wrong. This acoustic-electric ukulele has everything you need to play classic ukulele sounds as well as more contemporary while wielding the iconic Dean shape of an ML! 20 fret walnut fingerboard with a soft V neck shape plays like a uke but feel comfortable to a Dean player. The Dean preamp in the all eastern mahogany body with a spruce top allows you to plug and play anywhere there is a PA or amp of your choice. So take the time and shred on a ukulele Dean style!
Find a Dealer
Find a dealer in your neighborhood to get started with your order.
Stay Connected
Get our official newsletter for news, updates, and special offers.