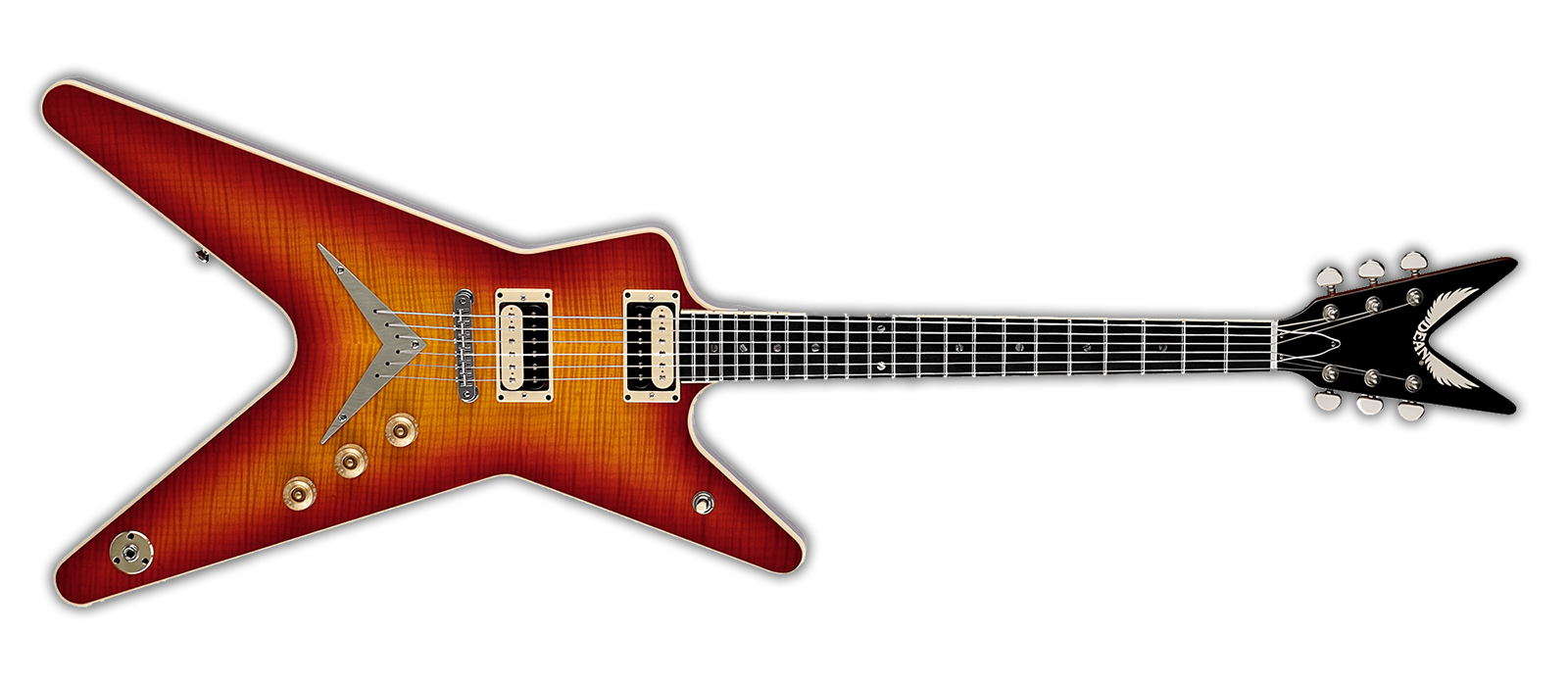 usa time capsule ml
MSRP:  $4099.00
$3999.00
The Dean Time Capsule ML looks as aggressive as it sounds. It's meant to shred, and shred hard! The fretwork and overall construction are extremely precise on this, allowing you to achieve extremely low action for lightning fast licks up and down the neck. At the same time, the v-shaped neck gives you a decent chunk of wood to hold onto that isn't paper-thin. It sits perfectly in your left hand as you grip the neck for chords down low or lead lines up top. The handmade USA DMT pickups are aggressive and can handle any amount of distortion you throw at them. They're designed to hit your pedals and your amp hard while maintaining clarity and definition. Even with loads of saturation in your sound, you'll still have the articulation that you need so that each individual note is rung out and heard. The attention to detail is impeccable throughout the guitar. From the wiring to the finish, every aspect of the guitar is crafted to the highest standards. This is for the rocker that's looking for a high-end shred-ready high-octane assault weapon to slay your gigs with!
Find a Dealer
Find a dealer in your neighborhood to get started with your order.
Stay Connected
Get our official newsletter for news, updates, and special offers.